ASUS ROG's New Desktops And Boards Are Ready To Rip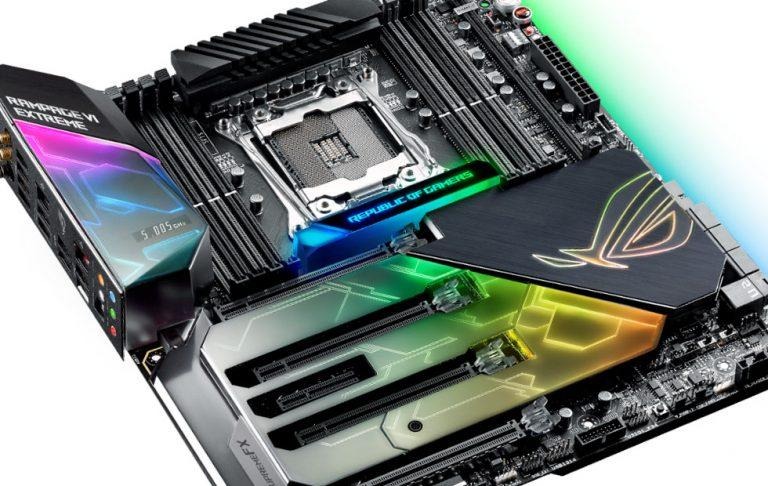 ASUS brought a massive amount of gaming hardware to IFA 2017, and here we're looking at all things desktop. There's also a laptop collection you'll want to peek at – also up on SlashGear immediately if not soon. For the desktop monster in you, carry on here – there are lights. So very many lights to be seen. NOTE: While release dates and product pricing have not been shared, it's fair to assume they'll all be out relatively soon – if not by the end of this year.
ROG GT51 desktop
This monster looks like it has a flaming heart at its base – or a furious security droid eyeball. The ROG GT51 contains an 4.8GHz Intel Core i7-7700K processor, NVIDIA GeForce GTX 1080 2-way SLI, and 64GB of fast DDR4 2800MHz memory. Inside is some super-powerful Aegis III three-way overclocking technology, too.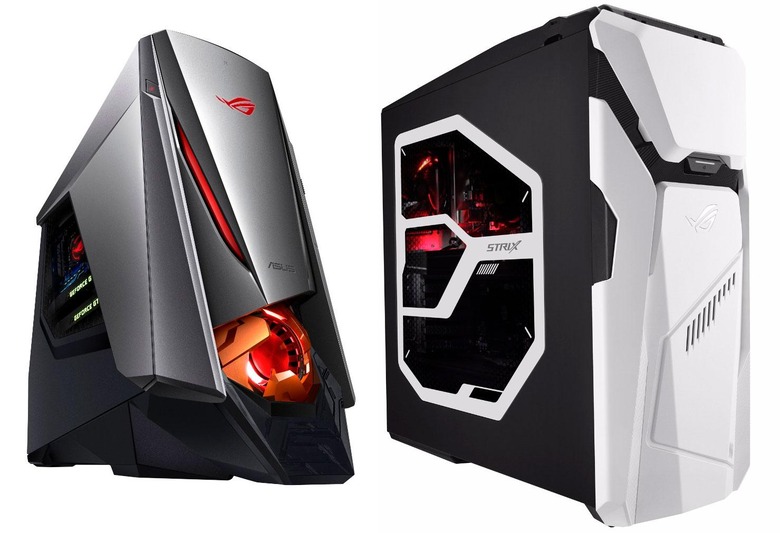 ROG Strix GD30 desktop
This beast of a desktop looks like the mask of a deadly sci-fi robot – and incidentally has the fewest lights (or the most discrete lights) of the whole Republic of Gamers IFA 2017 collection. It does, on the other hand, have interchangeable front panels for top-notch customization. Inside are 7th Generation Intel Core i7 processors, NVIDIA GeForce GTX 1080Ti graphics, and a plug-and-play and hot-swap 2.5-inch SSD module.
ROG Motherboards
The ROG Rampage VI Extreme works with Intel's X299 platform and boasts "cutting-edge specifications" as well as intelligent cooling. The ROG Zenith Extreme is made specifically to support the new AMD X399 chipset and Ryzen Threadripper CPU – it also has advanced overclocking, cooling and customizable Aura Sync lighting.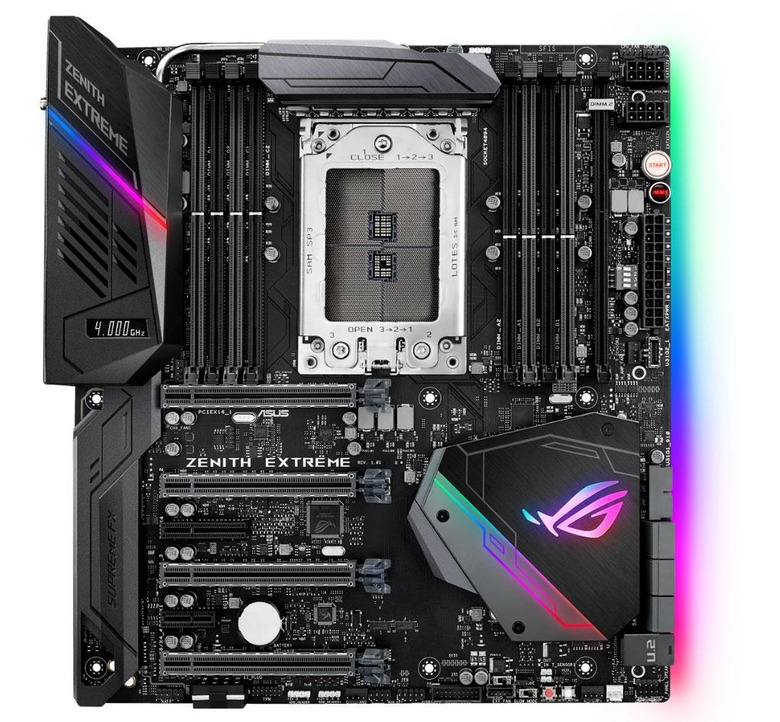 The ROG Strix X399-E Gaming is part of the X399 collection, supporting three dual-width graphic cards and dual NVMe SSDs. The ROG Strix X399-E Gaming also includes "refined" cooling control, one-touch intelligent overclocking, "advanced connectivity", and RGB lighting. A collection of options makes this a board ready for scaling.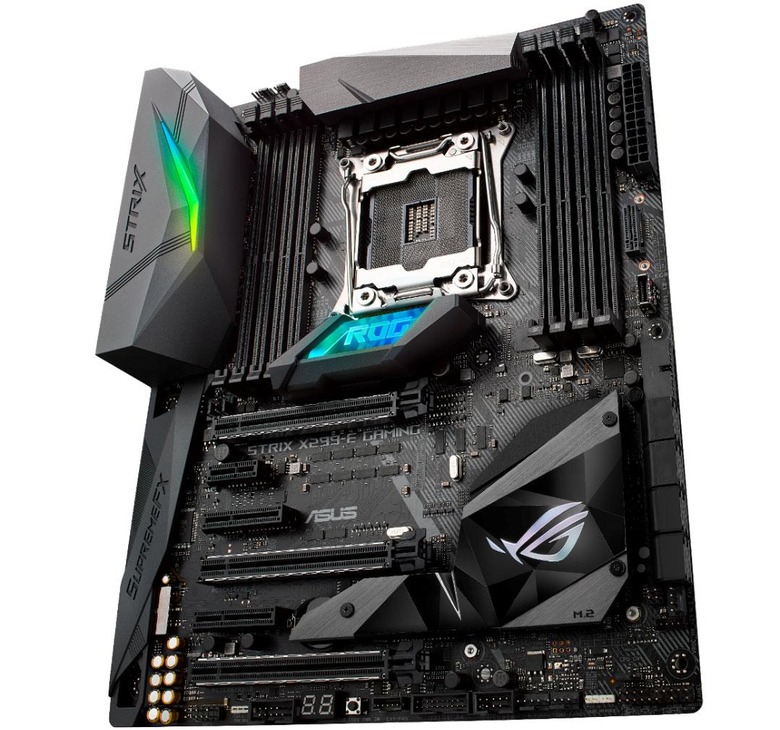 The ROG Strix X299-E Gaming works with several advanced features including SupremeFX audio and Aura Sync with an new addressable-RGB-strip header. This board also has special mounts that "make it easy to customize 3D-printed upgrades."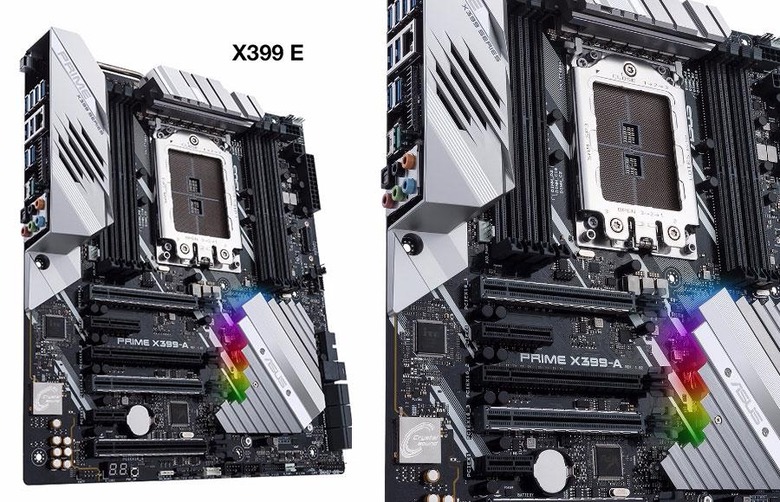 Three of these boards were designed by groups taking part in the Powered by ASUS (PBA) program. ROG Zenith Extreme and ROG Strix X399-E Gaming were built by Caseking from Germany. The ROG Strix X299-E Gaming was built by Scan Computers from the UK. Prepare yourself for the whole lot coming to the usual suspect stores soon!