ASUS ROG Zephyrus G14 gaming laptop has a subtle dot-matrix display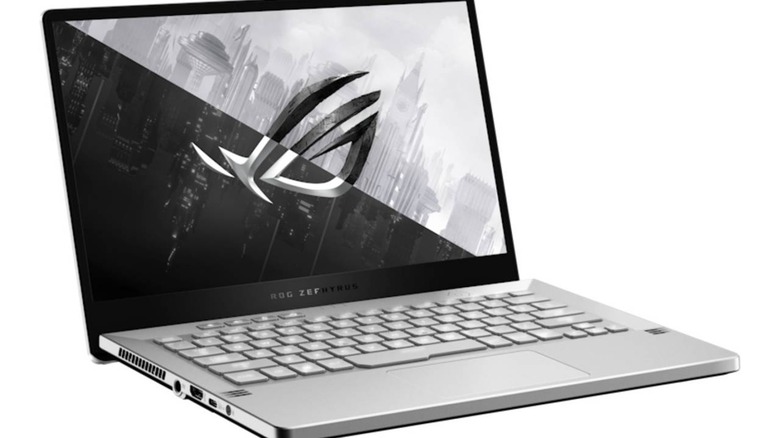 ASUS Republic of Gamers has announced a number of new products at CES 2020, including its new ROG Zephyrus G14 and G15 gaming laptops. Despite having enough power to handle your favorite games, the new ROG Zephyrus models are quite thin and relatively light. The G14 is available with an optional AniMe Matrix LED display on the lid, which features more than 1,000 mini LEDs to express the player's personal style using animated GIFs.
It's not uncommon for a laptop owner to put some stickers or vinyl on their laptop's lid in order to showcase their unique style or various allegiances. Such activities are positively archaic in comparison to ASUS's new ROG Zephyrus G14's AniMe Matrix display, which features 1,215 white mini LEDs with 256 brightness levels.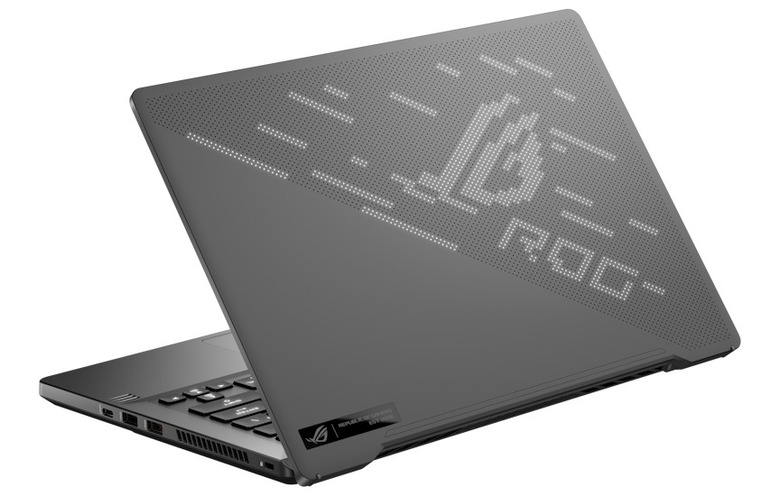 This display is subtly integrated into the back of the lid where it can be used to display graphics, animated GIFs, and text messages using various fonts. These visualizations are able to react to music, according to ASUS, making it particularly appealing to digital DJs and music artists. The company reassures potential buyers that the dot-matrix display was carefully made with things like power and heat in mind.
The unique display style aside, the ROG Zephyrus G14 gaming laptop is offered with up to an AMD Ryzen 7 4800HS processor, 32GB of RAM, and 1TB of storage. As well, the laptop packs a pair of 0.7-watt tweeters and a pair of 2.5-watt speakers, a 1080p external camera, WiFi 6 and Bluetooth 5.0, as well as Full HD and WQHD display resolutions.
The G15 model is similar but offered with a 15.6-inch Full HD non-glare display in 144Hz and 240Hz options. The larger model also tosses in an RJ-45 jack in addition to the USB-C and USB-A ports, HDMI, and combo audio jack. Both versions of the laptop will be available to purchase by the second quarter of 2020, though pricing details haven't yet been revealed.