ASUS ROG welcomes new gaming PCs and accessories at Computex 2016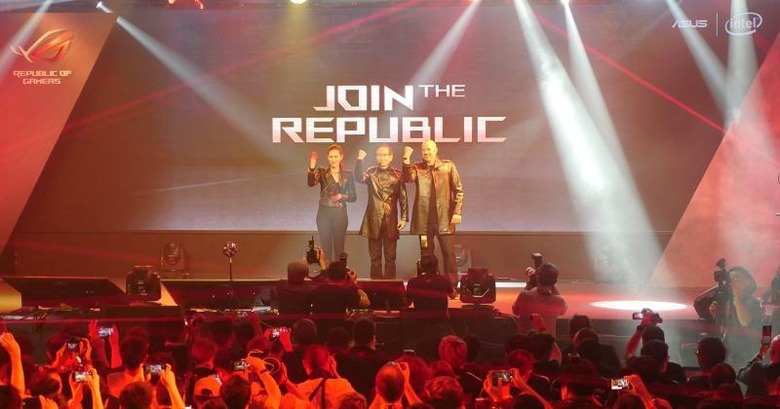 Computex is, of course, all about computers and computing. While analysts and pundits point out how the personal computer is dying, the one area where it still has a firm hold on is gaming. So aptly, ASUS has unveiled, in addition to its more professional and suave ZenBook products, a whole host of ROG, short for Republic of Gaming, desktops, laptops, and components that promise to give gamers the ultimate, no holds barred gaming experience that money can buy, including what ASUS claims is the world's most compact gaming desktop, the ROG G31 Edition 10.
You might wonder what the "Edition 10" is all about in some of ASUS' new ROG items. That number refers to the fact that ASUS has been serving the gaming community for 10 years now. So it does seem timely that the company put out the G31 at Computex this week. The 21-liter box looks daunting and mysterious, with strong visual cues that speak of the power that hides within, which comes in the form of two NVIDIA GeForce GTX 1080 with 2-way SLI optimized for 4K UHD gaming. The chassis itself exudes eccentricity, combining the old and the new, with Mayan-inspired markings and a 3D vapor-chamber thermal cooling.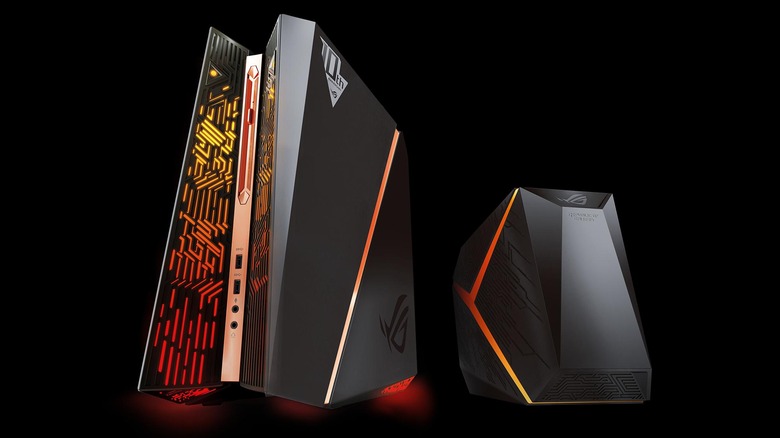 Desktop gamers aren't the only ones getting some good news at Computex. ASUS is also bringin out the GX800, which it naturally dubs as the most powerful gaming laptop. Like the GX700 before it, it supports ASUS' fancy new liquid cooling system, which is pretty ironic for a portable machine if you think about it. Nevertheless, you'll probably need that anyway once this laptop kicks into full gear, with its two 330 watt power supplies, NVIDIA SLI GPU, and Intel K-series gaming CPU. The laptop also boasts of ASUS' MechTAG, or Mechanical Tactile Advanced Gaming, keyboard, because gamers just love 'em mechanical keyboards.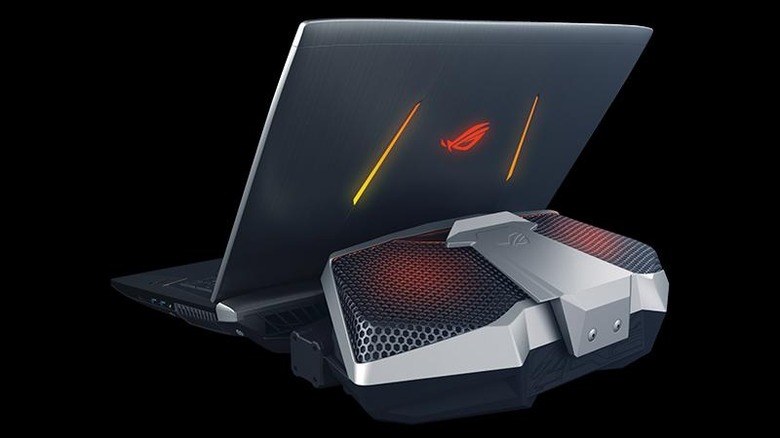 Of course, those aren't the only gaming computers for show at Computex. Though less extravagant compared to the GX800, the ROG G701 and Strix GL502 still offer enough gaming muscle to satisfy those twitches. The ROG G701 gets its power from a 6th gen "Skylake" Intel K-series processor, an NVIDIA GeForce GTX 980, and up to 64 GB of DDR4 RAM. The Strix GL502 trades just a wee bit of power for portability, with a 15.6-inch IPS LCD screen, either 4K or Full HD, a GeForce GTX 980M graphics chip, and the latest Intel Core i7 processor, assisted by up to 32 GB of DDR4 RAM.
Going back to desktops, ASUS also has the ROG GT51CA, a more traditional gaming desktop equipped with an Intel Core i7-6700K, Skylake generation, and can support up to two NVIDIA GeForce GTX 1080 in a 2-way SLI configuration. Perhaps more interesting, however, is the ROG Avalon, a proof-of-concept of a new design for desktop computing, that redesigns the motherboard and the chassis as one entity, while still giving easy, or even easier, access parts for DIY builders, like SSDs, PSU, GPU, and more.
The ROG Avalon was designed around the ROG Rampage V Edition 10 motherboard, which brings us to ASUS' new selection of ROG components and accessories. The Rampage V's design is based around the new X99 chipset for Intel Core i7 Skylake generation chips, particularly the LGA 2011-v3 socket. As a gaming-oriented motherboard, the Rampage V features ASUS-exclusive tools to make overclockers' lives a little bit easier and safer.
Other ROG accessories and products include the Swift PG248Q Full HD monitor that boasts of narrow bezels and built-in NVIDIA G-SYNC support, the Centurion headset that promises true 7.1-channel surround sound, the Claymore keyboard with its Cherry MX RGB mechanical keys, and, last but by no means least, the ROG XG Station 2 graphics doc, that can give your laptop the needed boost to support virtual reality headsets.
SOURCE: ASUS