ASUS Republic of Gamers is going hard at Computex 2018, announcing not only the new ROG Phone, but also two new laptops in its Strix gaming line. Those new laptops are the Hero II and the SCAR II, and though they're both fairly similar in terms of hardware, each one is targeting a specific subset of PC gamers.
In terms of sheer power, the Strix Hero II is the more tame of the pair. Designed for people who primarily play MOBA titles, the Hero II comes outfitted with an eighth-gen Intel processor up to a Core i7-8750H and up to 32GB of RAM, which is almost certainly more than you need if you're mostly playing League of Legends or DotA 2. Graphics-wise, you're limited to a GeForce GTX 1060, which should offer enough horsepower for pretty much any MOBA under the sun.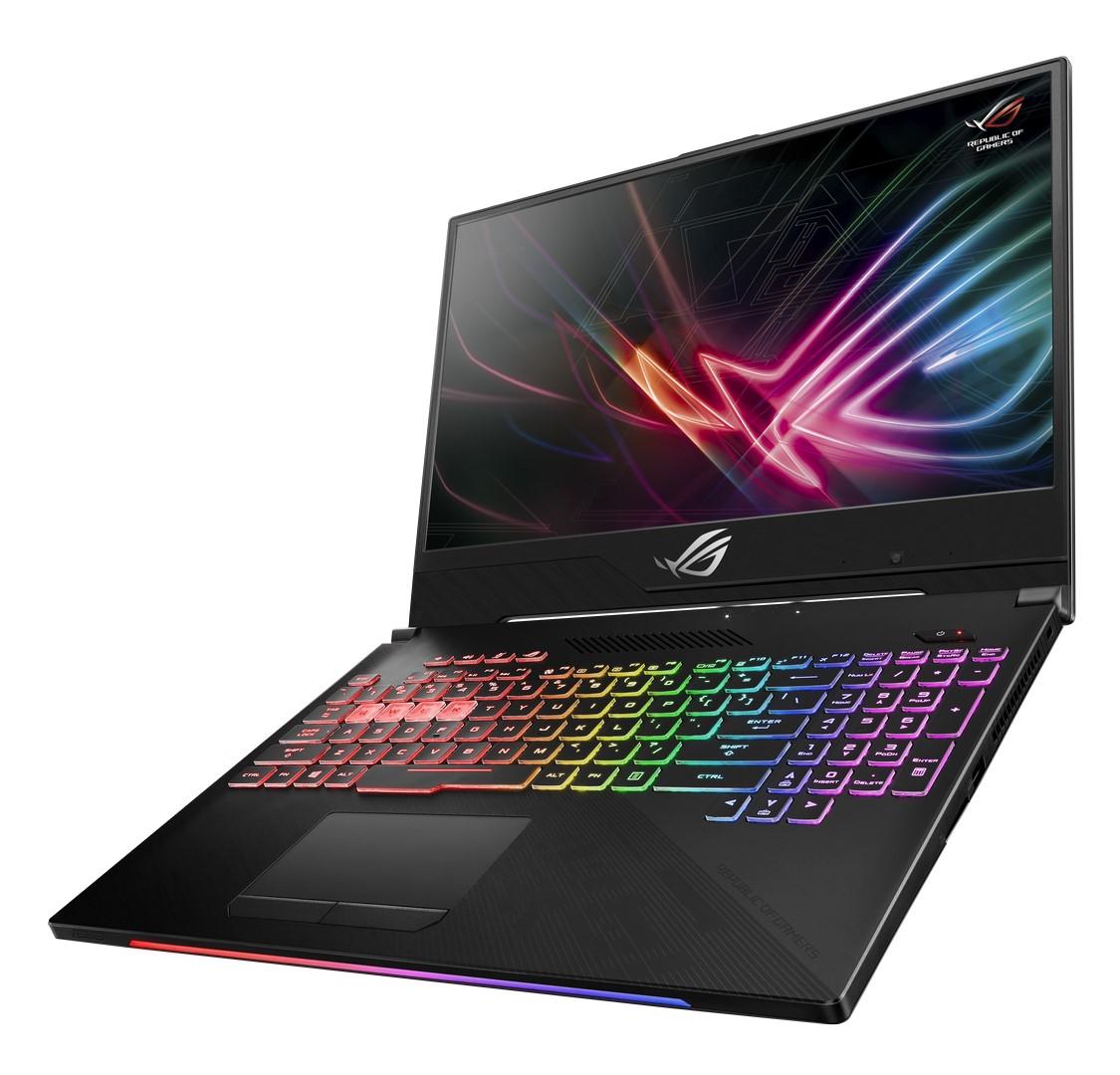 The SCAR II, which was made with FPS players in mind, offers a little more oomph. You have the exact same CPU and RAM options as you do on the Hero II, but for graphics, you can go as high as a GTX 1070. It isn't the biggest difference, but that extra power afforded by the 1070 could make a lot of difference when it comes to consistently high frame rates in FPS titles like Battlefield 1 or the incoming Call of Duty: Black Ops 4.
While the internal hardware on these machines is mostly what we'd expect from any gaming laptop, the display is really where these Strix notebooks stand out. Both feature a 15.6-inch IPS display with a refresh rate of 144Hz. In both FPS and MOBA games, the increased frame rate 144Hz allows will probably be appreciated, and the 3ms response time and each notebook's display should result in negligible input lag.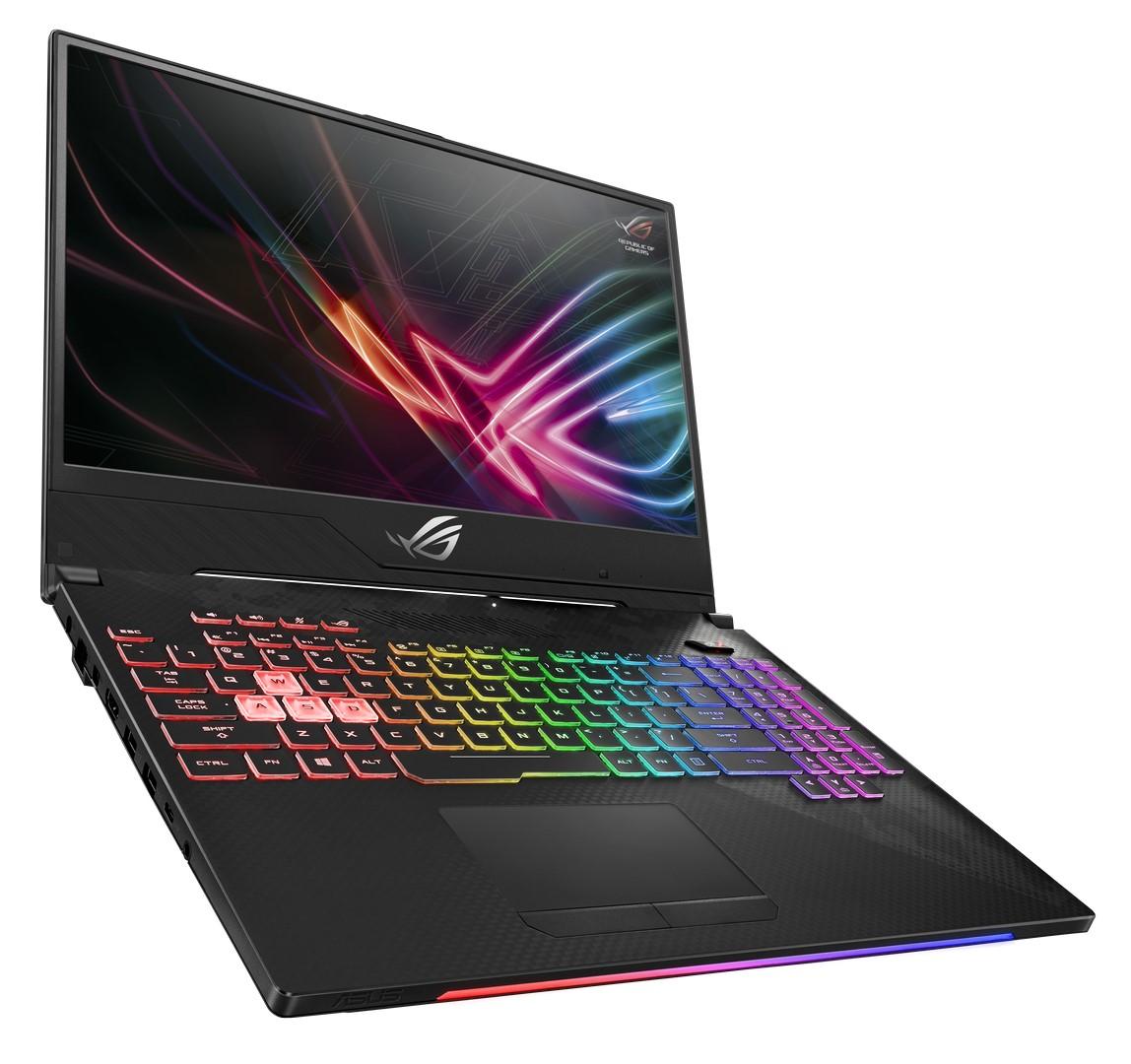 Both laptops feature ROG's HyperCool Pro system, which uses heat pipes and metal spreaders to carry heat to radiators on the perimeter of the machine, which is then blown away by dual 12V fans. The goal, at least, is to keep component temperatures cool enough that clock speeds aren't automatically throttled and gameplay doesn't suffer, which can be difficult to do in a laptops running graphics-intensive games.
Just as you'd expect from a gaming laptop, the full-sized keyboards on the Hero II and the SCAR II offer features like N-key rollover to ensure keystrokes actually register. Each keyboard has a lifespan of 20 million key presses, with the Hero II specifically lighting the QWER keys – which are the standard skill keys for most MOBAs – and the SCAR II highlighting the WASD movement keys. They keyboards are also compatible with ASUS Aura Sync, but we wouldn't expect anything less from one of ROG's machines.
Unfortunately, we don't have an in-depth list of specifications for either laptop at the moment. Though listings for the SCAR II and Hero II are both live over on Amazon, the ASUS site makes no mention of either at this point in time. In any case, the Amazon listings say both laptops will be in stock on June 22, with the Hero II starting at $1,699 and the SCAR II starting at $1999.
SlashGear uses Amazon affiliate links, and if you buy something we may get a small share of the sale.