ASUS ROG Phone Getting Its Game On In The US This Month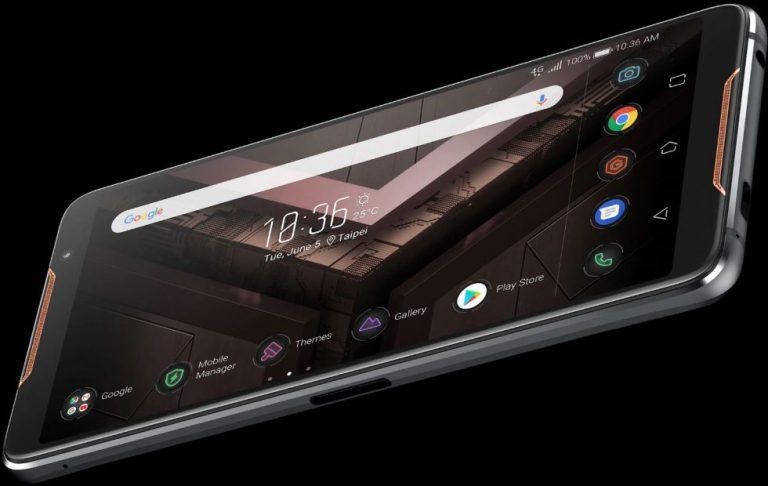 As hoped and as expected, ASUS' Republic of Gamers is bringing what is perhaps the most ambitious gaming smartphone to the US market. And it won't be alone, of course, because the ASUS ROG Phone will also be coming with its entire range of accessories that make it more than just a gaming smartphone. And while interested mobile gamers don't have to wait that long to get one, it also means they'll have less time to save for what is, as expected, an expensive kit.
It's not like you're paying more for less than what other flagships offer. In terms of specs, the ROG Phone is pretty much right there alongside the Galaxy S9 and Galaxy Note 9, LG V40 ThinQ, and the rest of the brood. That means a Snapdragon 845, 8 GB of RAM, and a 6.0-inch 2160x1080 18:9 AMOLED screen that boasts of a 90 Hz refresh rate. Not quite the Razer Phone's 120 Hz but that's harder to pull off on an AMOLED panel than on an LCD.
If that all there was to it, would be in the same league as the Razer Phone, more precisely the upcoming Razer Phone 2. It does, however, have a few more tricks that make it a mobile gaming machine. There's the cooling system, with the "AeroActive Cooler" module, programmable ultrasonic AirTriggers, and a USB-C port on the side so cables won't get in the way, no matter which orientation you play.
And then there's the whole host of accessories that make the ROG Phone feel almost like a Nintendo Switch. A desktop dock, WiGig dock, TwinView Dock, and Gamevice controller lets you play wherever and however you wish. Provided the mobile games do support more than just your touch, of course.
It should be expected by now that the ASUS ROG Phone and friends won't come cheap. But if didn't balk at the Galaxy Note 9, then the $899 price tag for the 128 GB model, $1,099 for 512 GB, probably shouldn't shock you either. Prices for the add-ons are as follows:
• Mobile Desktop Dock – $229.99
• TwinView Dock – $399.99
• WiGig Dock – $329.99
• Gamevice Controller – $89.99
• Professional Dock – $199.99
• ROG Phone Case – $59.99
ASUS has scheduled an event on October 18 to debut the ROG Phone in the US. Pre-orders will start on that day, available from ASUS Store, Microsoft Stores, and Amazon. Accessories will be available starting this quarter as well.