ASUS ROG Phone durability puts on the heat and the pressure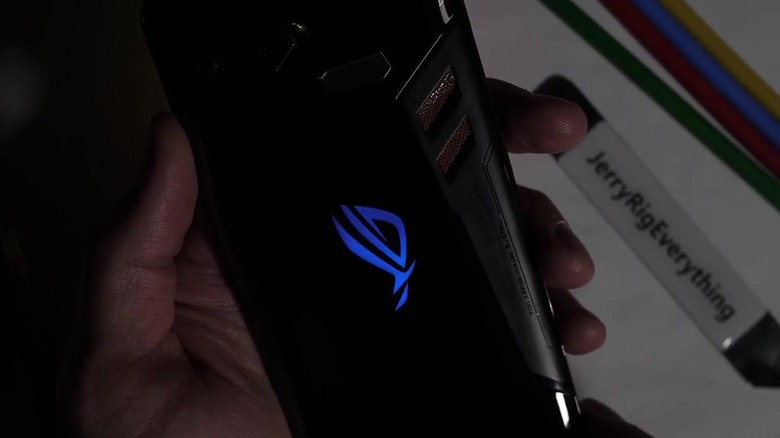 Gamers can be an unforgiving bunch. PC gamers especially expected their rigs to take anything thrown at them with aplomb. Mobile gamers are also starting to expect more from their smartphones and ASUS promises its ROG Phone, which could eventually replace its ZenFones, can take the heat. But can it take other kinds of stress? Fortunately, there's exactly a man for that job.
In addition to its futuristic-looking design, the ASUS ROG Phone boasts of multiple cooling systems to keep up with the demands of mobile gamers. While the innermost secrets will have to wait for a teardown, ASUS does include a cooling module in the unconventional box for extra heat dissipation.
Zack Nelson of JerryRigEverything, however, isn't much of a believer in that solution. The additional power draw from the USB-C practically negates whatever heat dissipation the small fan offers. Plus the use of plastic for the material makes it a poorer conduit for heat.
But back to the phone first. The ASUS ROG Phone has remarkably survived Nelson' usual battery of scratch and burn tests. The fingerprint scanner is surprisingly scratch-proof as well. As for the bend test, the smartphone survives, though not without giving something to worry about.
So there's a popping sound but no visible damage or problem. There might be something inside that shifts or even breaks when bending but, at least, the ROG Phone remains intact and operational. Suffice it to say, it's one of the more durable and more powerful phones this year but is sadly also one of the more expensive ones as well.