ASUS ROG Phone 3 will have Google Stadia pre-installed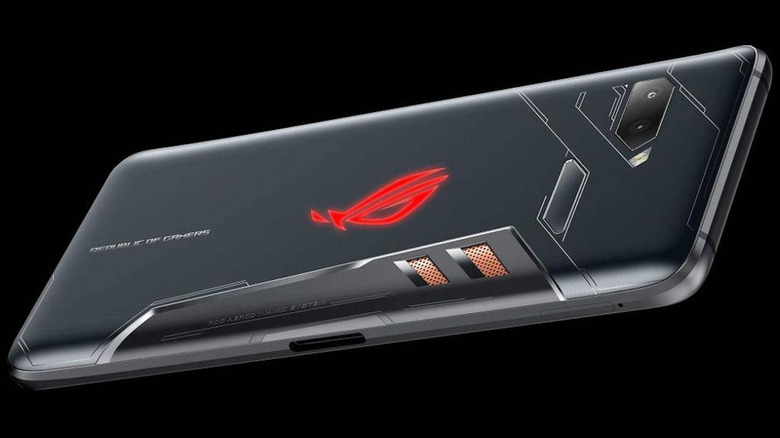 While Google will naturally prefer that Stadia gamers buy Chromecasts and Controllers, one of the service's biggest selling factors is the ability to play AAA PC games anywhere on a smartphone. To that end, Google's expansion of Stadia compatibility to 20 more phones was very much welcomed but those only named existing models. There is at least one still unannounced phone that, as early as now, has been revealed to be Stadia-compatible. Even more important, it will actually already be Stadia-ready when it comes out with the app already pre-installed.
Of course, any Stadia subscriber can simply install the app on an Android phone, provided it's one of the few models invited to this still exclusive club. What ASUS has achieved, however, is a bit of bragging right and an edge over its rivals like the Razer Phone. Being the first to strike a partnership with Google Stadia practically cements its image as a gaming smartphone.
Details about the next-gen ASUS ROG Phone are, of course, pretty much non-existent at this point. It's pretty much easy to guess it will be powered by the latest Snapdragon 865 which automatically means 5G support. While Stadia itself supports 4K 60 fps video output, it might be too much to expect the ROG Phone 3 going above 2K resolutions just for that.
ASUS does note that Stadia will only be pre-installed in markets where the service is actually available, including Belgium, Canada, Denmark, Finland, France, Germany, Ireland, Italy, Netherlands, Norway, Spain, Sweden, United Kingdom, and the United States. It also still requires having a Stadia account, of course, though it wouldn't be too surprising to see promos that will offer some perks or subscription discounts.
After a few weeks of media frenzy, Google Stadia's time in the spotlight has started to wane slowly. The coming days will test the service's long-term viability as Founders' three-month trial periods end. Stadia has yet to formally announce details about its promised free tier, especially when it will be available to the public.