ASUS ROG Phone 2 Teardown Reveals One Critical Flaw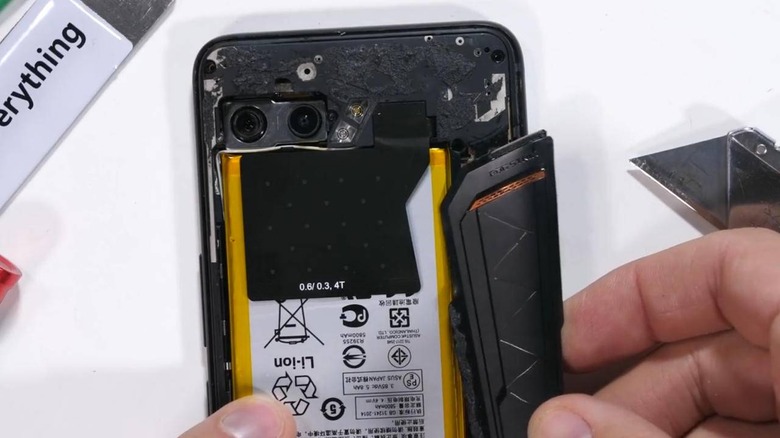 Gaming smartphones are designed for a niche market but many of them actually offer the same high-end features of regular flagships at almost half the price. ASUS' second stab at that market is perhaps the one exception. Yes, it does have one of the best combination of specs this year but the $900 price tag might scare off some mobile gamers into the arms of its rivals. Perhaps more damning, however, is the revelation of the ROG Phone II's one weakness, making it not only an expensive investment but also a risky one.
On paper, the ASUS ROG Phone II definitely has the makings of a premium flagship, even if you discount the gaming features. The 120 Hz AMOLED display in itself is already unique but add to that the massive 6,000 mAh battery, Snapdragon 855+, and 12 GB of RAM and you've got a solid contender for most powerful phone of 2019. Two bad its dual cameras may not be on par with its peers but, then again, it's more for gaming than taking photos.
Unfortunately, that might not be its biggest weakness, at least as far as longevity goes. As JerryRigEverything found out from its teardown, the ROG Phone II's touted copper vent is exactly just that. It's an opening for letting heat out that may be passing through. Since it's not actually connected to any part and that it's only a passive cooling measure, there is no other system that will drive that hot air out those holes. Not unless you slap on the tiny external fan accessory that comes with the phone.
Fortunately, the ROG Phone II does have a massive heatsink that could be the biggest in the market right now. Aside from the size, however, there isn't anything else special about it. It's not a copper liquid cooling vapor chamber like some of the higher-end phones sold in the past year or so.
While there is little danger of the phone overheating, that copper vent does result in one problem for the phone. It creates an opening for liquid and particles to enter the phone and potentially cause some harm. And when you're handling a $900 phone, the last thing you'd expect is that a small, mostly decorative part would be the cause of problems in the long run.