ASUS ROG Gladius mouse: Omron switches, detachable cable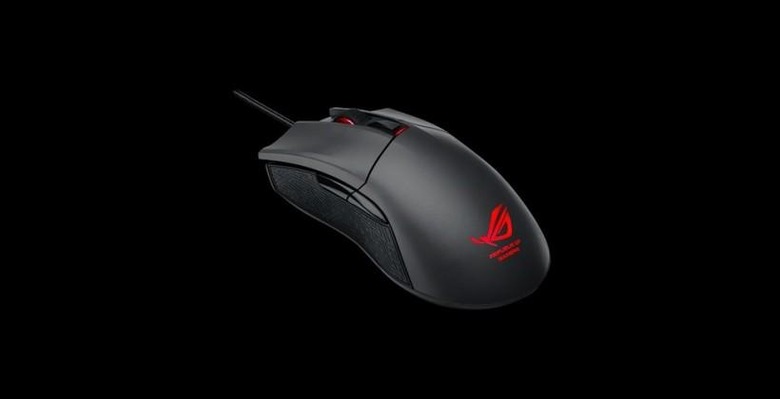 ASUS Republic of Gamers (ROG) has introduced another gaming mouse: the Gladius. Designed for right-handed gamers and "ideal" for FPS sessions, the Gladius brings with it Omron switches as well as the ability to upgrade to different switches if preferred. Both the right and left mouse buttons are separate from each other, and both are rated for 20 million clicks, meaning you won't be wearing the Gladius out any time soon. This is joined by a detachable cable in micro USB form and a special coating ASUS says keeps issues with sweat to a minimum.
Gladius features a 6400dpi optical sensor that, says the maker, is able to track 200-inches-per-second at an acceleration of up to 50g. This is complemented by a two-level DPI switch and indicator, and an Alps scroll wheel. Because the mouse includes an "exclusive" socket construction, gamers can upgrade the switches without trouble.
There's integrated flash memory for storing gamers' profiles, as well as a total of six programmable buttons and the ROG Armoury interface for things like calibration, programming, and tweaking settings. A DPI clutch, meanwhile, lets gamers toggle between standard and extra-low speed sensitivity levels.
Rounding it out are rubber grips on the sides featuring what ASUS calls a Mayan pattern, which joins the coating on the palm portion to reduce stickiness. As of yesterday, Gladius is now available for $69 USD.
SOURCE: MaximumPC