ASUS R50a UMPC versus HTC Shift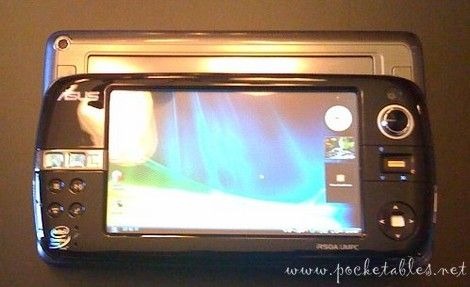 Now that the price of the ASUS R50a UMPC has come down, even if only a little, it's brought the touchscreen handheld into the consideration of a few more buyers.  While we already know that the $1,399 UMPC performs well, its time to see how it shapes up to a stalwart of the segment, HTC's Shift.  The ASUS has a faster CPU – Intel's 1.33GHz Z520 Silverthorne – than the Shift, so as expected it's a step up in performance at least.
iTunes video playback, which can be glitchy on the Shift, performs with no problems on the R50a, and the whole thing feels "much faster and more responsive".  First impressions on battery life suggest around 2.5hrs, going by the Vista gauge; physically it has a smaller display, hence is narrower, but manages to be a little longer than the HTC.
As an aside, if I'd just spent $1,399 on a new UMPC I'd want a slightly slicker case than the naff one ASUS provide with the R50a.  It doesn't even cover the whole device, the corners of one end are exposed.