ASUS Qube Google TV box official: It's hip to be square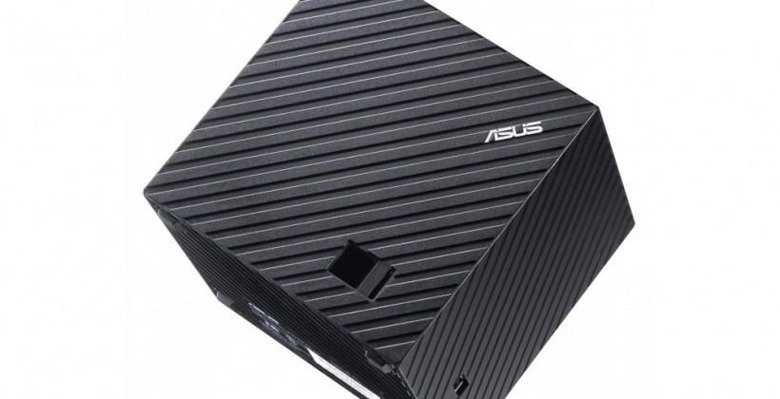 promised a
 device for CES, and the company has delivered with the Qube, a squared-off media box with a matching cuboid user-interface for easily navigating live, on-demand, web, and other content. The compact box uses an motion-control remote, though those with an Android phone can also find ASUS' Mobile Remote app in the Play store to turn their phone or tablet into a touchscreen controller.
What you'll be navigating through is the Qube interface, which slaps each of the features onto a different pane of a rotating cube on-screen. That will include Netflix, Amazon Instant Video, and Google Play media purchases, as well as web browsing and all the other features we already know from Google TV.
ASUS is keeping hardware details close to its chest, though the
Qube's slinking through the FCC
 suggested a Marvell ARMADA processor is inside. USB and HDMI also seem more than likely, given the Qube needs to hook up to your TV directly, along with WiFi and quite possibly Bluetooth for the remote.
Cube set-top boxes aren't exactly common, but ASUS isn't the first to pick the shape. Boxee's ill-fated
had a similar shape, albeit at more of an angle than the Qube.
We'll hopefully find out more about pricing and availability of the Qube at the show this week. Keep an eye on our
 for more.