ASUS predict $200 Eee PC netbook in 2009; focusing on 10-inch models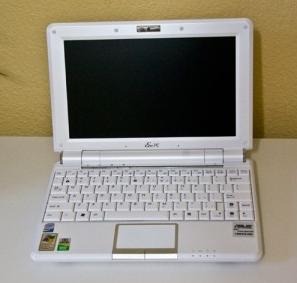 ASUS president Jerry Shen has been doing some more netbook soothsaying, as the company announces its Q3 2008 financial performance.  Of most interest to us is the double-whammy that Shen predicts a $200 Eee PC sometime in 2009, as well as the phasing out of 7 and 8.9-inch models in favor of more 10-inch netbooks.  That way, the president believes, ASUS will be able to take a full 30-percent of the netbook market next year, estimated at between 6 and 7.5 million units.
The release of a $200 netbook would be the first time the segment's promise actually panned out to the real-world; back at their inception, the idea of a $199 budget ultraportable was well publicised, but manufacturers found it difficult to bring technical costs and the need for financial returns down to a level where that price-point was feasible.
Netbooks using hard-drives currently make up 70-percent of the total Eee PCs sold, with the remainder being flash-memory based.  Similarly, Microsoft Windows XP has proved more of a draw to consumers than Linux, outselling it 7:3.  Netbooks make up 22-percent of ASUS' total revenues, compared to 47-percent from notebooks.