ASUS PadFone S2 to be first to use Snapdragon 820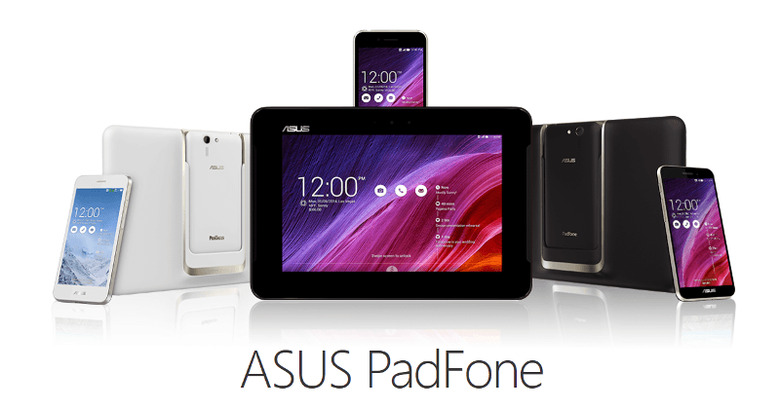 ASUS is making a new PadFone S2 and its set to debut in March 2015, according to leaks. This is interesting because of two reasons. The first is that this is the first PadFone device that ASUS is making in over a year, more than a year by next March. The second is that, according to those leaks, the smartphone will might be the first to put Qualcomm's Snapdragon 820 to the real-world test, proving whether or not this 2016 flagship chip will escape the curse of its predecessor.
The PadFone line is an interesting one in of itself. At the very core, it is a smartphone that docks into a slate that transforms it into a tablet. Earlier models even had a keyboard dock that further transforms it into a laptop, though that has sadly fallen out of fashion. It has been a while since ASUS has put out such a device, with the PadFone X hitting May last year and the PadFone X Mini later in October 2014. With the popularity of hybrids and convertibles, now might be the right time to bring the product out into the light again.
The leak paints the PadFone S2 as no underdog. The 5.5-inch phablet will sport 2K resolutions and 4 GB of RAM. A 20.7 megapixel camera will be on its back, with 8 megapixels on the other side. Storage options range from 32 to 64 GB. The battery will be a beefy 3,060 mAh. The smartphone will dock into a 10.1-inch tablet with its own 5,100 mAh battery and hopefully the same resolution. It does sound too good to be true but, aside from the screen, ASUS has already proven it can do it.
The most interesting spec, however, is the CPU. Said to be a Qualcomm Snapdragon 820. This chip was teased way back in March, long after the 810 was already mired in controversy. It would feature Qualcomm's custom Kyro cores, made via FinFET processing, which churns out substantially smaller chips. Of course, the biggest question in everyone's minds will be whether it overheats as badly as its predecessor or not.
It might be a long time before we even get to find that out. Sources indicate that no Snapdragon 820 device will be available until March next year, which would cast doubt on rumors of a Nexus bearing that same chip. Then again, these are all rumors after all.
VIA: MobiPicker