ASUS Padfone release teased in MWC invite UPDATED with video!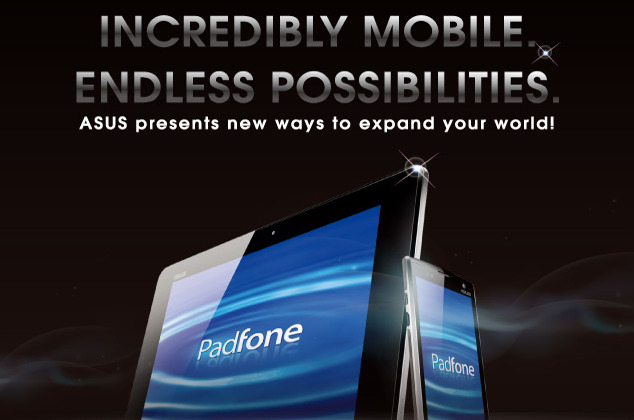 It's less than a week now before we head to Barcelona to check out the biggest event of the year surrounding nothing but mobile and ASUS is bringing the heat with the Padfone! We've gotten a couple glimpses of this device in different iterations leading up to this event, and indeed across the ocean in the opposite direction they've had an older version of the device out for hands-on experience, but this is the upgrade. What we can expect is nothing less than a whole new set of hardware and perhaps an upgraded processor on the inside as well!
We'll be checking out the Padfone even closer than we did at CES 2012 where they had the device combo out on display. This device is a unique (or nearly unique if you count all the copycats that have sprung up in the past few months) in that it's a tablet with a holster for a smartphone that powers the whole rig. ASUS plans on coming correct with this device as it also brings forth the next generation of its tablet line including the Transformer Prime 700 series and the MeMO $249 NVIDIA Tegra 3 quad core 7-inch tablet.
Will you be able to resist such a fantastically powerful tablet lineup, each of them with Ice Cream Sandwich for their Android version without a doubt? We'll be bringing you the heat from Spain all week long starting this Sunday! Follow all the action through out Mobile World Congress 2012 portal! And of course our lovely timelines which always keep you in the know throughout each device's history!