ASUS Padfone 2 leak reveals 4.7-inch display, quad-core S4 Pro, and more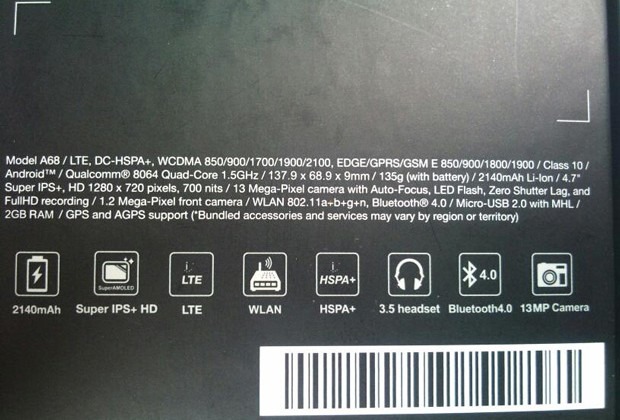 The upcoming ASUS Padfone 2 has been making its way to headlines this past week, and today we have a leak reportedly sharing its full spec sheet. After seeing some leaked benchmarks, yesterday ASUS sent out invitations for their official unveil, but today we might know all the details a bit early.
While we can't fully confirm what we are looking at, according to Mobile01 Forum this is the box for the Padfone 2, calling the post "Padfone 2 specs revealed." The details on the box shown in the image above seem to mirror many of the rumors as of late, including the recently leaked benchmark. The Padfone part 2 is looking quite nice.
If the leak is to be believed, the Padfone 2 will be sporting a 4.7-inch 1280x720p HD display although the box confusingly says both Super AMOLED and IPS+, but it can't be both. Then the brand new quad-core Snapdragon S4 Pro will be under the hood, along with 2GB of RAM, and an impressive 13 megapixel camera. Sounds like the LG Optimus G if you ask us. The specs however, are all about the phone and not the accompanying tablet.
Other specs include a HSPA+ model, 4G LTE (in select regions) and a decently sized 2,140 mAh battery for the smartphone. It's also being listed as just 9mm thin, so it should be a bit lighter and thinner than the original Padfone. Either way we'll learn all the details on October 16th in Milan and Taipei as ASUS unveils the new Padfone 2.
[via PocketDroid]