ASUS Padfone 2 launch tipped for October 16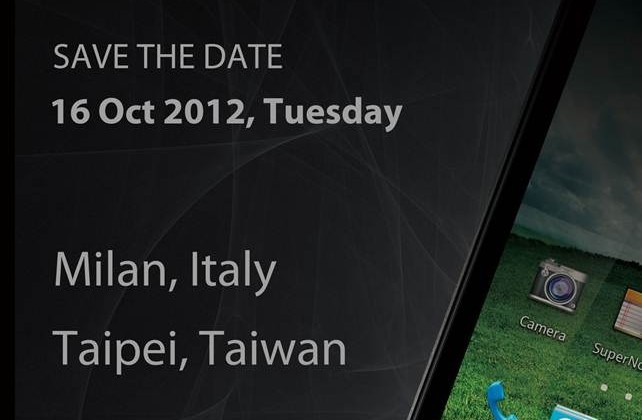 ASUS is readying the Padfone 2, the follow-up to its tablet-docking smartphone, the original Padfone, with a simultaneous launch in Milan and Taipei next month. Details of the new hybrid aren't given on the invite shot out to Tutto Android, though it's clear that the device still runs Android given the partial screenshot on show. ASUS will apparently give its full Padfone 2 reveal on October 16.
ASUS' original Padfone – a smartphone that could dock into a tablet housing, offering a larger touchscreen but relying on the handset's processor and storage – was a curio from 2011. The company's argument was that users could save money by only paying for one set of internal components.
It's not the first time we've heard mention of the Padfone 2. Benchmarks purportedly from the tablet/smartphone duo showed up earlier this week, detailing a Qualcomm Snapdragon S4 Pro processor, as in the LG Optimus G, paired with 2GB of RAM. OS was Android 4.0.4 Ice Cream Sandwich.
Docking-style tablets have become more prolific in recent months, though a phone that slots into a slate is still relatively rare. Instead, we've seen several tablets that pair with a removable keyboard section, often running Windows RT or Windows 8.