ASUS P30A notebook launched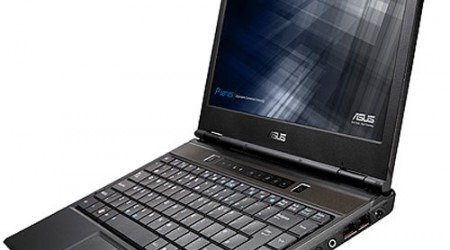 ASUS revealed their P30A notebook today, which is targeted squarely at the business market. It has all the features you need to get work done and take it all with you on those ever-important business trips.
Specs include a 1.4GHz Intel Core 2 Duo ULV processor and 4GB of RAM. You also have the choice between four different hard drives that run at different RPMs on either a 320GB or 250GB drive. The LED-backlit display measures at 13.3-inches with a 1,366 x 768 resolution.
Other features include a fingerprint reader, remote data whipping, Bluetooth 2.1, Wi-Fi, 3G, a 1.3-megapixel webcam, HDMI and a DVD writer. We don't know when the ASUS P30A notebook will be released or how much it'll cost, but we'll keep you posted.
[via Ubergizmo]