ASUS outs Transformer Book T100HA, Flip TP200SA convertibles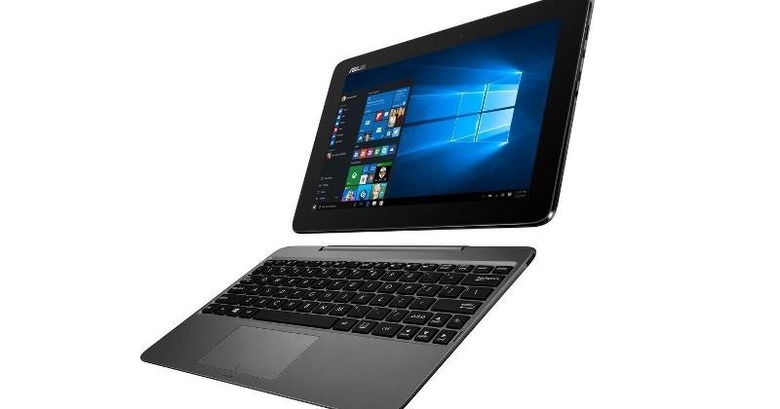 In less than a month, Microsoft might have a new Surface Pro 4 to wow consumers hoping to get their hands on some fancy new 2-in-1 device. But it is unlikely everyone will be able to afford Microsoft's usually high end tablets. For those on a tighter budget but still need productivity in an even more portable form, ASUS is putting out the Transformer Book T100HA and Transformer Book Flip FP200SA, the latest members of its growing line of tablet/laptop hybrids trying to corner the mid-range Windows market.
Those familiar with ASUS' Transformer line will feel right at home with the T100HA. This sports the detachable keyboard form popularized by the manufacturer that has become sort of a de facto standard among 2-in-1 tablets these days. There have been several iterations of this brand, and, as we'll see, some variants as well, but the basics remain the same. The T100HA simply bumps up the features, but inside as well as outside. The keyboard and tablet are held together by neodymium magnets for both strength and easy of removal.
Inside, the T100HA boasts of an Intel Atom x5 Z8500 of the latest Cherry Trail family, with clock speeds of up to 2.24 GHz. 4 GB of RAM and 64 GB of storage make up the memory configuration. The display is a comfy 10.1-inch IPS panel with a moderate 1280x800 pixel resolution. As a productivity station on the go, the ASUS T100HA advertises a battery life of up to 9.5 hours, which can be charged from zero to full in just two hours. The tablet makes use of a microUSB for charging, which means any high-amperage power bank can actually charge the tablet.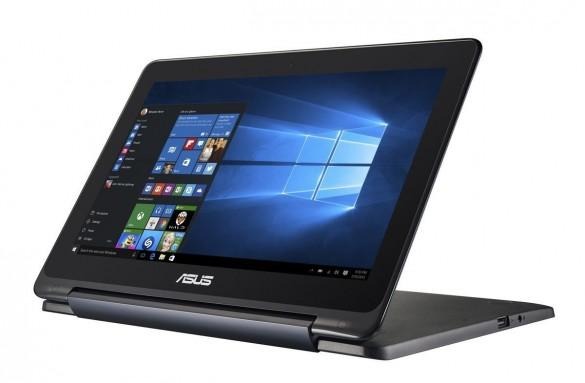 ASUS' Transformer Book Flip is a relatively newer addition to its family, with a design that emulates the 360-degree folding mechanism popularized by Lenovo's YOGA devices. Like the T100HA, the TP200SA pulls the product line forward into the second half of 2015, with a quad-core Intel Celeron Braswell CPU running at 2.16 GHz. Also like the T100HA, this one has 4 GB of RAM and 64 GB of storage. Unlike the T100HA, however, it has a larger 11.6-inch screen with a lower 1366x768 resolution. The advantage is that you only have 1 device to carry around instead of two separate pieces.
Both new 2-in-1 laptops will be available later this month. The ASUS Transformer Book T100HA will go for $299 while the Transformer Book Flip TP200SA will carry a $349 price tag.