Asus offers Transformer Prime owners hardware GPS fix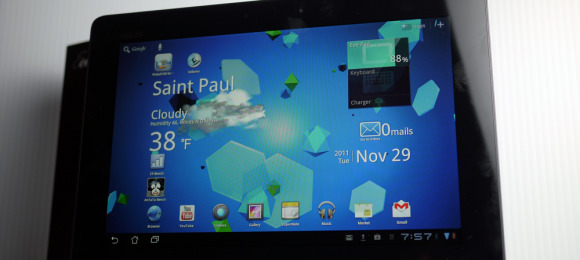 A lot of owners of the Asus Transformer Prime Android tablet are complaining when it comes to seeing GPS satellites, the tablet is seriously lacking. Asus has tried to address the poor GPS performance with OTA software updates but has been unable to completely fix the issue. It appears Asus is ready to give up on software fixes, and offer some hardware to remedy the issue.
Owners of the Transformer Prime that register their devices on the Asus member site are being offered an application for what Asus calls a GPS Extension Kit. This GPS Extension Kit is being offered free and is a dongle that Asus says, "May help improve signal reception and optimize the user experience." The "may help" doesn't sound like what owners of afflicted tablets want to hear.
The extension kits are supposed to ship by the middle of April. If you own one of these tablets, you might be worried Asus is talking about a bulky flash drive style stick. Apparently, the dongle will be flush fitting on the bottom of the tablet when held in landscape mode and the same color as the chassis. Asus will offer the dongle to all customers who own or would be purchasing the tablet. I wonder whether the dongle will be included with the tablet in the box moving forward.
[via Engadget]