ASUS N80V 14.1-inch notebook announced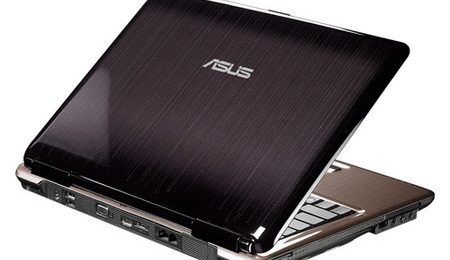 ASUS just keeps cranking out new laptops right and left. Just yesterday we brought word of the ASUS N20A being released, but now there's another notebook in the N-Series you should know about. It's the N80V and with an Intel processor and a nice design, this one's sure to capture attention.
The ASUS N80V features an Intel Core 2 Duo Processor, 4GB of RAM and a 320GB hard drive. The NVIDIA GeForce 9300M GS graphics card is a nice touch and can be outfitted with up to a gigabyte of VRAM.
Other features include Express Gate, which allows the system to boot in eight seconds, a fingerprint reader, eSATA, a Blu-ray drive and DVD burner, and facial recognition technology. Besides the slick design, the N80V also feature Bluetooth, WiFi, a 1.3-megapixel webcam and Windows Vista pre-installed. There doesn't seem to be word on pricing yet, but we'll keep you posted.