ASUS Mini PC ProArt PA90 tower PC almost looks familiar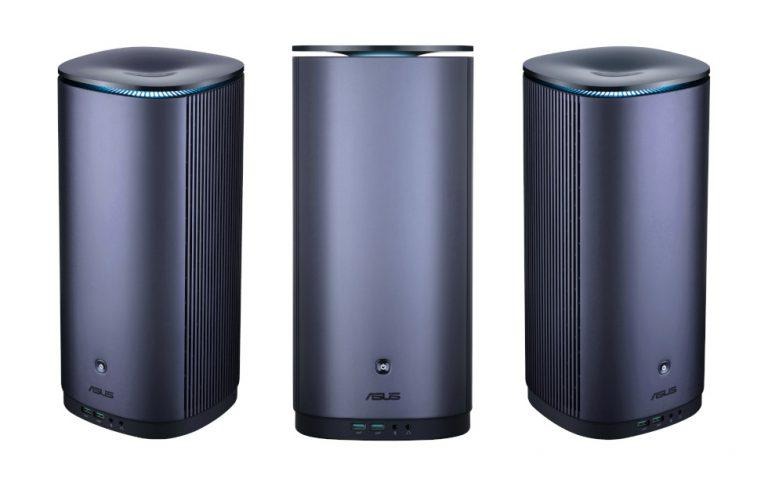 When Apple put out the new Mac Pro design in 2013, it was largely ridiculed for using a design reminiscent of a trash can. But like anything Apple, that design eventually became accepted and even imitated. Since then, lots of odd looking desktop towers have popped up, mixing power, smaller space footprints, and their OEMs own brand of "elegance". The ASUS Mini PC ProArt PA90 is one such new computer though it might not look like it. While it may not look like a trash can, it does look slightly similar to a smart speaker, an air cooler, or, OK, even some trash bins.
It admittedly looks a bit fancy, depending on your tastes. The tower, which stands over 14 inches (365 mm), is more of a rounded square than a complete cylinder. It has an LED light strip on top for added visual presentation. Of course, its aesthetic belies the monster within.
The ProArt PA90 is powered by the latest 9th-gen Intel Core i9 processor and has an NVIDIA Quadro processor inside. You can fit as much as 64 GB of SO-DIMM DDR4 RAM and can have your preferred mix of SSD and HDD storage. Or, if you can afford it, Intel Optane even.
Those specs aren't just for bragging rights, of course. The ProArt PA90 is made to empower creators who need the muscle to push pixels and numbers. While the video output depends on the card chosen, Thunderbolt 3 lets you not only connect additional displays but also daisy-chain other Thunderbolt 3 devices as well. Or transfer a 4K movie in half a minute with the same connection.
With a structure that's designed for power and the cooling system to rein in that power, the ASUS Mini PC ProArt PA90 is being targeted at professionals that want their PCs to look as impressive as the work they make. No pricing yet for the PC but expect more information in the coming months leading up to its launch.