Asus MG278Q 27-inch gaming monitor debuts with 144Hz refresh rate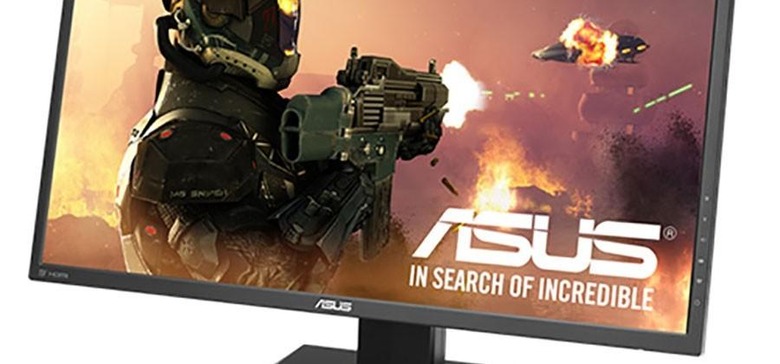 PC gamers know that not all hardware is created equal and some is better for gaming than the masses. Asus has rolled out a new computer monitor that is designed specifically for the gamers out there and it has some features specifically designed to make it better for gaming. The monitor is called the MG278Q and it has a 27-inch screen size.
Native resolution for the monitor is 2560 x 1440. One of the gaming focuses features is a very fast refresh rate of 144Hz. Asus also fits the monitor with AMD FreeSync tech able to use the Adaptive Sync feature of DisplayPort 1.2a supporting a variable refresh rate that is synced with the GPU frame rendering rate.
Peak brightness for the display is 350 nits and viewing angles are 170-degrees horizontal and 160-degrees vertical. Color depth is 16.7 million colors and dimensions are 625 x 563 x 233mm with the stand attached.
Plenty of connectivity options are integrated with a DisplayPort 1.2, dual-link DVI, HDMI 2.0, HDMI 1.4, 3.5mm audio port, and three USB 3.0 ports with one upstream and two down. Asus hasn't announced pricing just yet, but it is expected to be around $500-$600. Launch should come in North America in September.
SOURCE: Anandtech