ASUS MeMO Pad 7 Slims KitKat Slate With LTE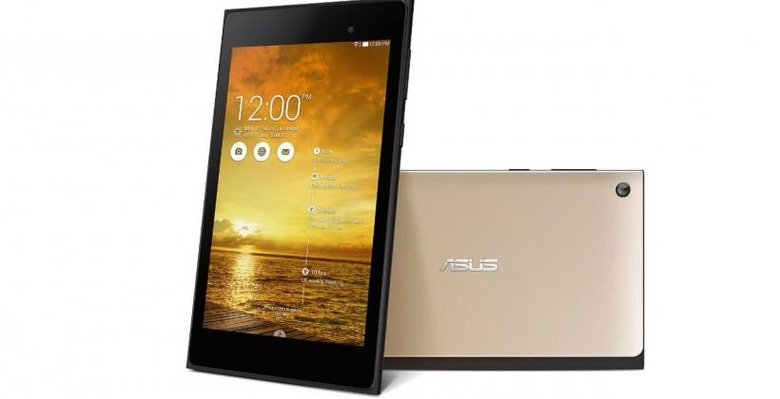 ASUS has revamped its MeMO Pad 7 Android tablet, bringing the 7-inch Android 4.4 slate down to 8.3mm thick and throwing Intel's Atom Z3560 processor inside. Revealed at IFA 2014 today, the MeMO Pad 7 has a 1920 x 1200 Full HD IPS display which ASUS is pushing for video consumption, along with Bluetooth aptX for higher-quality audio while you try not to disturb everyone else on the plane.
The 269g body is made from fiberglass and duralumin – a mixture of aluminum, copper, and magnesium – while the edges have been rounded to make it more comfortable to hold than its predecessor.
Three color options will be offered: Rose Champagne, Burgundy Red, and Gentle Black (or, for those of us who don't speak "color marketing", that's gold, red, and black).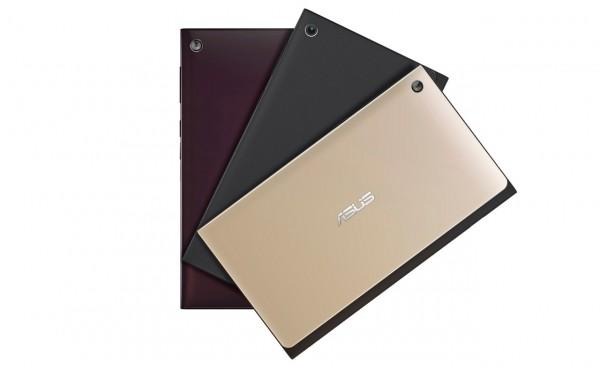 ASUS' own ZenUI is preloaded on top of Android KitKat, and it'll work alongside the ZenWatch smartwatch with the latter also able to unlock the tablet simply by touching the two together.
An LTE version will be offered for those who want on-the-move connectivity beyond WiFi and Bluetooth, and both versions will have a 5-megapixel camera on the back and a 2-megapixel camera on the front. Both the 16GB and the 32GB SKUs will have 2GB of memory.
The MeMO Pad 7 will hit shelves in Q4, with ASUS confirming it'll be priced from £179.99 in the UK; no word on US pricing or availability at this stage.