ASUS MeMO Pad 7 and MeMO Pad 8 flaunt decent specs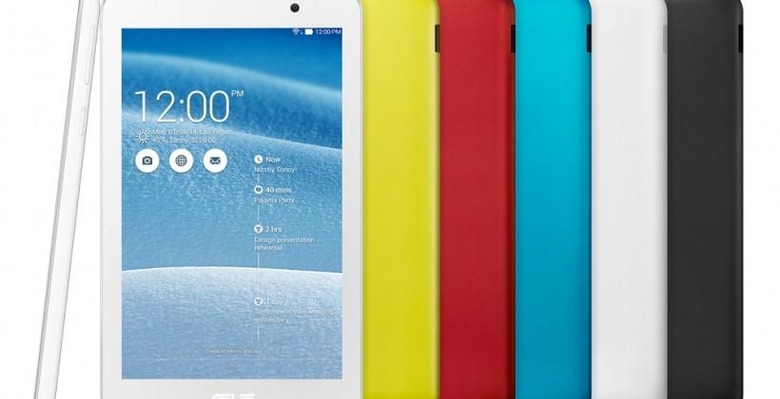 Continuing its barrage of new devices at Computex 2014, ASUS has unveiled the MeMO Pad 7 and the MeMO Pad 8. But while its MeMO brand is usually reserved for its more budget-friendly selection, these two new tablets, particularly the larger of the two, do have some things to be proud of.
The 7-inch MeMO Pad 7 would stand closer to the idea of the MeMO Pad line, sporting just the right amount of specs to be useful. Here you have a quad-core 64-bit CPU from Intel, an Atom Z3745 to be precise, running at 1.86 GHz at its peak. The 1280x800 HD resolution on this device might be rather low for some tastes. ASUS tries to make up for that by positioning the tablet, rather ironically, as a multimedia hub, but one whose functionality is meant to be extended by other devices. While it does have dual channel stereo speakers utilizing ASUS SonicMaster audio technology, ASUS also wants you to know that you can optionally just stream your media content to more capable output devices, like aptX compatible Bluetooth equipment or TVs via Miracast video streaming.
The MeMO Pad 8 is a bit more interesting, if only because it raises the bar a bit higher than previous MeMO Pad tablets. For one, the 8-inch display boasts of a Full HD resolution. That's 1820x1200 pixels in there. The processor running inside is still Intel, but upgraded to be an Atom Z3580, a quad-core CPU that runs at 2.3 GHz max. It also has 2 GB of RAM and 16 or 32 GB of internal storage. Definitely specs that are worthy of mid to high end tablets.
One point of distinction for ASUS is that this tablet supports 4G LTE networks. While already a common feature in a world of mobile devices powered by Qualcomm or even MediaTek, such network support isn't that well known in either Samsung's Exynos chip or Intel's mobile Atom processors. Another thing that ASUS is boasting about the MeMO Pad 8 is that, despite the size and features, it still weighs only 299 grams and is only 7.45 mm thick. Not exactly the thinnest or the lightest in the market, but not that bad either.
The MeMO Pad 7 will have white, black, yellow, blue, and red color options, while the MeMO Pad 8 will come in white, blue and pink. ASUS has not yet detailed availability details and pricing for either tablets.