ASUS Immensity concept motherboard peeks out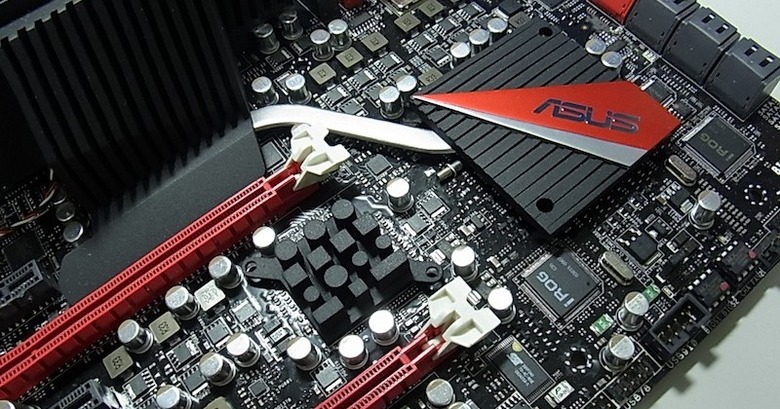 ASUS has just sent us over some shots of their new ASUS Immensity concept motherboard, along with a few scant details to whet our appetite.  The new 'board is confirmed as having a Lucid Hydra chipset and ATI Radeon 5000 Series GPU, along with a fair few of the latest ports like USB 3.0.
That's joined by more USB 2.0 ports than you can shake the proverbial stick at, the regular audio outputs and digital versions too.  As for storage, there are six SATA 3Gbps ports and a further two SATA 6Gbps ports , which we're guessing would satisfy all but the most HDD-hungry user.
Throw in plenty of PCIe slots and a fair few motherboard headers and you're adding up to an interesting motherboard indeed.  No word on whether this is something headed to production – the title is the Immensity concept, after all – but it wouldn't be the first time we've seen an ASUS product graduate from eye-catching prototype to mainstream model.