ASUS has three new ZenPads sitting quietly at Computex 2017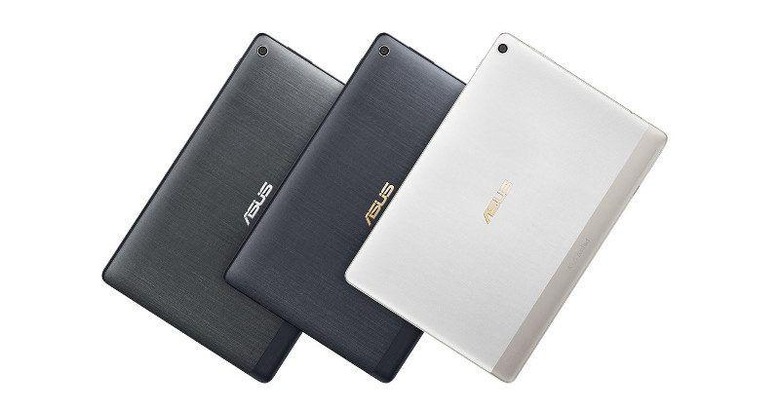 A lot of the Computex 2017 spotlight has been lavished upon super thin notebooks and convertibles, including not so super but still thin gaming notebooks. In that context, it's not surprising but probably still disappointing for Android fans that ASUS didn't even spend a second or two on stage to say it actually had some new Android tablets. If not for keen-eyed attendees, the world would have probably not known that there are also three new ASUS ZenPad Android tablets that could hit the market soon as well.
Perhaps it's a reflection of the industry-wide indifference towards tablets in general, so Android users should take comfort in the fact that, unlike other OEMs, ASUS hasn't yet given up on the mobile device. Mind you, these tablets aren't what you'd consider to be premium ones and won't hold a candle to the newest Samsung Galaxy Tab S3, but not everyone wants or will be able to afford that.
First on ASUS' list is the smallest, the ZenPad 3S 8.0, a.k.a. the Z582KL. Like its predecessor of the exact same name, this Android slate gets a 7.9-inch screen with a resolution of 1536x2048, a.k.a. "retina". It runs on a slightly outdated Qualcomm Snapdragon 652 but surprisingly gets 4 GB of RAM, that is, if you get the 64 GB storage configuration. If you only opt for 32 GB, you have to settle for 3 GB of RAM only.
Next is the ZenPad 10. Actually there are two of them, the Z301MFL and the Z301ML. The extra "F" there probably stands for "Full HD" (we're only guessing) because that's one of the differences between the two, with the Z301MFL getting a 1920x1200 resolution while the other only has 1280x800. It might also mean "faster". Though both have a MediaTek MT8735A processor, the Z301MFL is clocked at 1.45 GHz while the Z301ML maxes out at 1.3 GHz. The higher-end model also gets built-in 4G and 3G support.
ASUS has remained silent on the devices, aside from official product pages. That also means there is no word yet when or where these three Android slabs will hit the market.
VIA: WinFuture.de, ZenPad