ASUS G71V with Intel mobile quad-core CPU & Full HD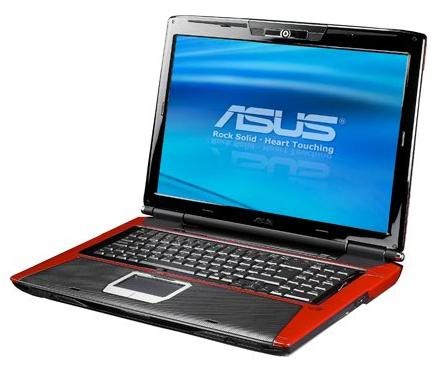 ASUS have announced what they're calling the first 17-inch gaming notebook with the option of a mobile quad-core processor rather than the desktop variant, which runs hotter and requires more power to operate.  The G71V can be specified up to a 3.06GHz Core 2 Extreme CPU that can be automatically overclocked with ASUS' LevelUp system; there's also a GeForce 9700M GT 512MB video card and up to 1TB of storage via twin 500GB hard-drives.
Other specifications include a 17-inch full HD 1920 x 1200p LCD with 8ms response time, up to 4GB of DDR3 RAM, an optional Blu-ray drive (a DVD burner is standard) and standard 802.11n WiFi.  Bluetooth 2.0 is also standard, while WiMAX is an option.
Interestingly there's a sub-display built into the G71V just above the function keys, which can show instant messenger conversations and system status alerts.  Ports include HDMI, eSATA and ExpressCard.
No word on availability or price as yet.