Asus G70 gaming notebook - like playground bully, big and mischievous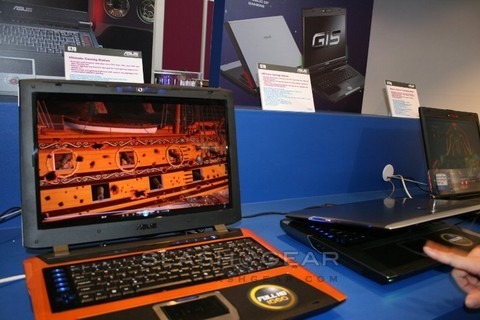 It has a fast-response 17-inch monitor built into its large body. It uses Intel's latest Core 2 Duo processors and can be stuffed with up to 4GB of memory.
You can get up to 2 hard drives which currently means a max of 400GB of storage, although I'm sure a max of 1TB is coming soon with the new 2.5" 500GB HDD's out there. It also utilizes Nvidia's mobile SLI setup using two GeForce 8700M GS cards.
Personally I like the bright color the chassis of the laptop comes in. There are also several buttons to the left side that are either media controls or they can likely be programmed for gaming uses.