ASUS Fonepad revealed - Nexus 7-sized phone functionality onboard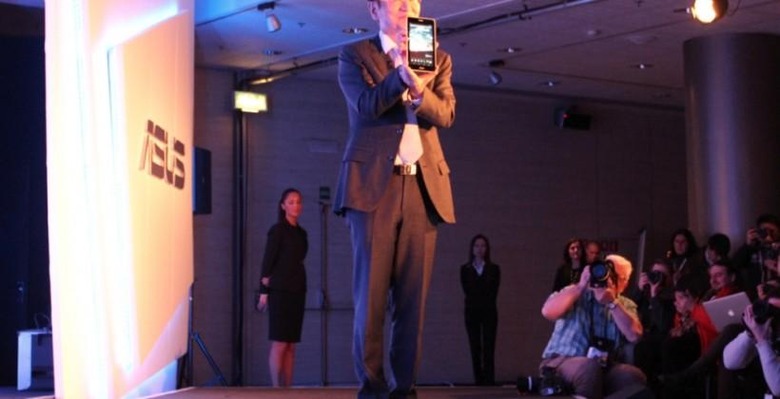 This week in addition to revealing the Padfone Infinity, ASUS has revealed the fonepad – a 7-inch tablet, that is. This device is not just a tablet though, it works with phone connectivity as well. This device looks extremely similar to the ASUS-made Google Nexus 7, this time a bit thinner, titanium gray and champagne gold, and working with a back-facing camera. This device was introduced with a completely straight face, one that's approximately the same size as the tablet that you'll be speaking into – soon!
You've got a 1280 x 800 pixel display, an Intel Atom Z2420 processor under the hood, and a rather sleek look. The Fonepad is 340g heavy – rather light, that is, and works with an ultra-thin 10.4mm profile. Compared to the Nexus 7, that's positively on a diet. You'll find that the Fonepad's 10-point touchcreen up front is ready for awesome gaming action along with IPS LCD technology for ultra-bright pictures and video.
Inside you've got 3G and HSPA+ connectivity if you like – and there's another model coming out in a wifi-only configuration that we've not year heard pricing on. And then there's the pricing on the 3G version – $249 USD! That's the estimate the group has given us at the moment – we'll see if it holds strong through the future. Could this be a rather strange Nexus 4 competitor at that price off-contract?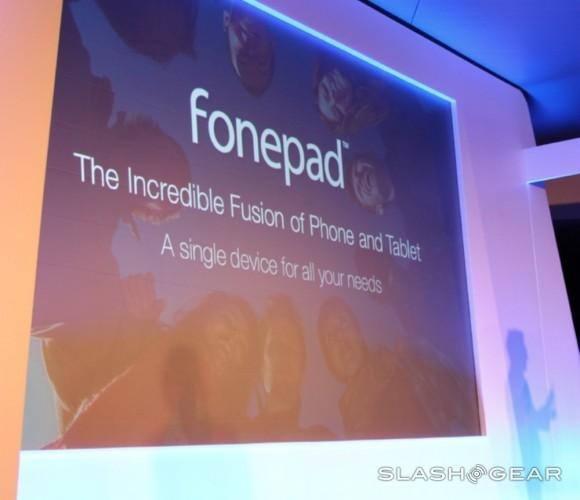 You'll also find both 8GB and 16GB iterations for this device – internal storage, that is, and you've got an SD card slot for memory expansion up to 32GB. This device offers 5GB free ASUS WebStorage for life, and will be ready for some aoCloud action in the near future as well – more on that in the ASUS tag portal here on SlashGear if you'd like.
Have a peek at the MWC 2013 tag portal and stick with us all week long for more up to the minute news and hands-on action!