Asus EeeBox EB1012 PC tips up on U.S. Asus site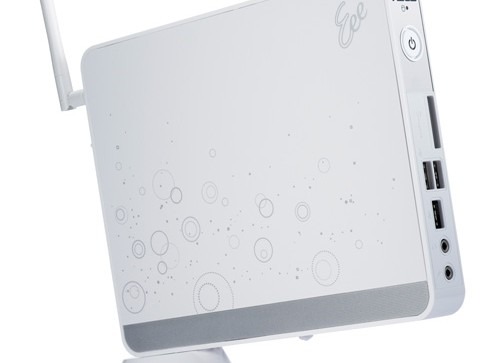 We already go the low down on the slick nettop known as the Asus EeeBox PC EB1012 last week when it first broke cover. The little nettop may be a great HTPC system for users with limited space or those looking for a decent desktop on the cheap.
In case you missed the original find, the EB1012 has NVIDIA Ion inside for 1080p HD playback capability. Other features include a dual core Intel Atom N330 CPU, 2GB of RAM, and 250GB of SATA storage. Graphics are via the NVIDIA Ion MCP71 chipset and Wi-Fi is integrated into the machine.
The new news today is that the EB1012 is now officially listed on the Asus website for your perusal and the specs we mentioned last week were right on. I am glad to see Ion finally finding its way into some nettops. With 1080p support this little nettop may be the ideal HTPC for my living room, the only real catch is that it runs Windows Vista Home Premium.