Asus Eee PC Finally Getting Windows XP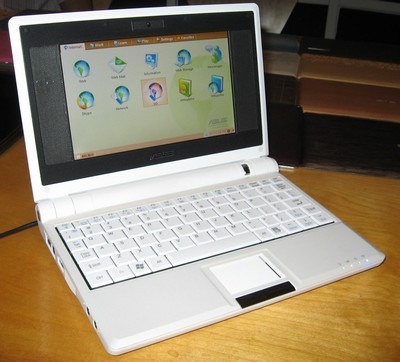 I am sure the Linux distro on the current Eee is nice, but I am a really big fan of XP, not so much in its pre-SP1 state, but its running a lot better these days and I like it. Well, now Asus is shipping XP equipped Eee's in Japan and the US is supposed to be getting a similar option sometime next month.
Sadly its only Home edition, but I would assume that is due to the fairly weak hardware found in the Eee, but with this upgrade, if it doesn't cost much more, I might even try catching myself and Eee. It's the same laptop as before, but the OS change seems to only be available in the 4GB model for now.
As I said, they'll only be available in Japan for now, where they'll be charging $468 for the optional OS upgrade. A $69 premium for Windows XP isn't bad at all, I wonder what kind of deal they had to cut with the devil in Redmond to get this done though?
[via hothardware]