Asus Eee PC 900 cost $549 and ships May 12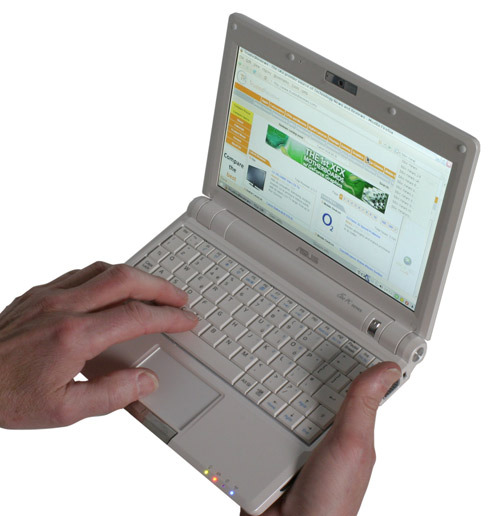 Any still on the fence about purchasing a low cost ultra mobile pc should highly consider the Eee PC 900. Priced at just $549, it is impressively packed with an 8.9-inch LCD display with 1,024 x 600 resolution, an integrated 1.3 megapixel camera, 12 or 20 gigabyte of Solid State Disk (SSD) for Windows and Linux, respectively.
You'll be pleased to know that for such a great price, you're going to get Asus' version of gestures for the touchpad called FingerGlide. For example, with just two finger movements on the touchpad, you'll will be able to zoom in and out of pictures, or scroll up and down for easier document viewing.
According to Riyad Emeran of Trusted Reviews, the Eee PC 900 gets a battery life of 2-hours with WiFi on and the display is turned up to full brightness. I bet that if the display is turned down to half brightness, the quoted 2.5-hours of battery life is achievable. Emeran also stated that, "Asus has done a brilliant job of updating an already great product. The engineers have clearly listened to all the comments regarding the original Eee PC and attempted to put them right. The 1,024 wide screen makes the Eee PC 900 a joy to use, especially if you spend a lot of your time in a browser window. The extra memory and storage are also very welcome additions, and help make this version of the Eee PC a real alternative to a fully featured notebook."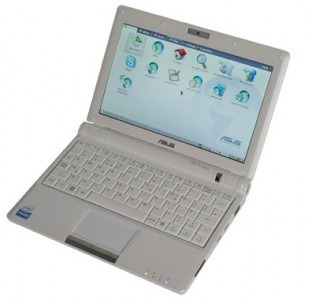 I appreciate ASUS adding a SD card slot to the Eee PC 900. With only 12 or 20GB of onboard memory, it's nice to have the option of adding additional memory as needed.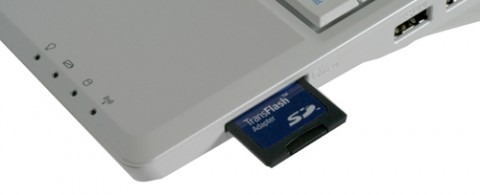 All in all, the Eee PC 900 may or may not be the right ultraportable pc for you, but at a price much lower than the Macbook air or the Sony TZ, it's worth checking out on May 12 when it hits the store shelves.