ASUS Eee PC 1215N gets reviewed: bargain 12-inches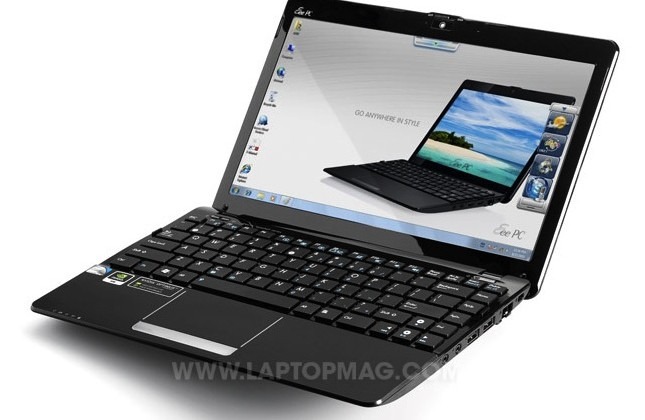 When is a netbook not really a netbook?  Why, when it gets a desktop version of Intel's Atom CPU, has notebook-style Optimus graphics, and – arguably – a larger display than 10.1-inches.  By those counts, ASUS should be calling their Eee PC 1215N a 12.1-inch ultraportable not a netbook, but then they might put the price up from $499 and, according to Laptop, then we'd be missing out on something of a bargain.
Their benchmark results for the Ion 2-toting dual-core 1.8GHz Atom D525 netbook came in at 1,285 in Geekbench, while apps loaded without delay and full-screen 1080p video played simultaneously with a background virus scan and streaming Pandora without dropping a frame.  The system can automatically switch between the integrated Intel graphics and the NVIDIA Ion 2 GPU, and there's an HDMI port for plugging in your TV.
However, unlike a regular notebook, the 1215N managed 5hrs 40mins of battery life.  In all, it bests other netbooks on performance and entry-level ultraportables on price, carving out its own little niche in the middle.