ASUS Eee PC 1201N arriving December; Smartbook delayed until Q2 2010?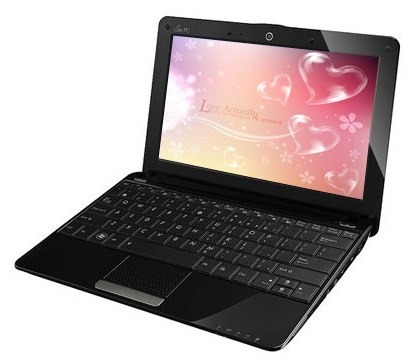 According to ASUS UK, the company's upcoming Eee PC 1201N complete with NVIDIA Ion graphics will be arriving in stores come December.  Speaking to Electricpig, the company confirmed that the 12-inch Ion machine was imminent, but are yet to define the actual specifications.  Meanwhile, ASUS' first Smartbook has apparently been delayed according to a market specialist at the company, and is now not expected until Q2 2010.
The Smartbook was, last we heard, set to launch in Q1 2010, with ASUS CEO Jerry Shen talking publicly about a very promising budget price tag in the region of $180.  However, according to RegHardware's source at the company, market specialist Judy Wu, the Smartbook – which will have a screen sized between 5 and 7-inches, and the processor for which is as yet unconfirmed – has been delayed until the next quarter for unspecified reasons.  In fact, it might not even see a UK or US release; Wu believes the primary opportunity for the Smartbook will be emerging markets and the Asia-Pacific region.
As for the Eee PC 1201N, while official specifications are yet to be confirmed, a leak in October suggested the Ion ultraportable would have a 1.6GHz Intel Atom 330 processor, 3GB of RAM, a 320GB hard-drive and both WiFi and Bluetooth.  The 6-cell battery is tipped for up to 8hrs use.