ASUS Eee PC 1001PX gets matte-screen; outdoor workers rejoice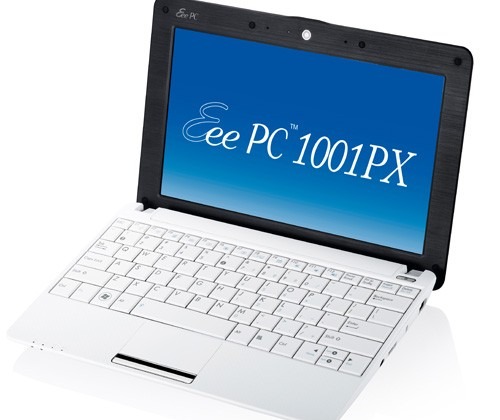 ASUS may have spilled the beans on their Eee PC 1001PX before now, but its taken the newly-published product page for us to realise its most alluring feature: a matte-finish display.  Surprisingly uncommon on netbooks, the 10.1-inch 1024 x 600 matte panel might just make this the ideal machine for those of you who like to work in the park.
Elsewhere the specs are pretty much as we heard before: Intel's 1.66GHz Atom N450 processor, up to 2GB of memory and up to 250GB of storage.  Connectivity includes two USB 2.0, ethernet and VGA, along with audio in/out and a memory card reader.  WiFi b/g is standard and Bluetooth 2.1+EDR optional.
Last we heard, the Windows XP Home version of the Eee PC 1001PX would run to €241 ($326) while the Eee PC 1001PX running Windows 7 Home Edition shouldn't be more than €300 ($406).  Still no word on exact release dates, however.
[Thanks Riccardo!]