ASUS Eee Pad Transformer stock delay: Honeycomb demand gobbles supplies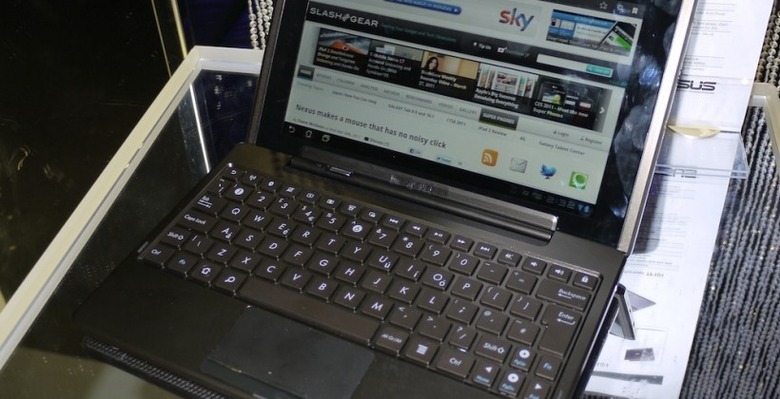 Want an ASUS Eee Pad Transformer? If you answered yes, it looks like you weren't the only one; according to ASUS, a combination of "unprecedented demand" and the requirement to do unspecified "additional testing" has meant that the first UK batches of the Honeycomb tablet have sold out. What impact that will have on the US launch remains to be seen.
ASUS says that "the UK is the global launch partner and will continue to see the largest volumes of stock globally" which certainly implies that other regions, like the US, may have to wait a little longer before they can grab the transforming tablet. Exact release dates for the US are yet to be confirmed.
The new wave of stock – including both the tablet section and the battery-equipped keyboard – is expected in the UK at the end of this month or in early May. More on the Eee Pad Transformer in our hands-on report.
ASUS Eee Pad Transformer demo:
[vms 1c050cd7731794e231bd]
Press Release:
Eee Pad Transformer — stock availability update

APR 18, 2011

After unprecedented demand and stock delays due to additional testing procedures, ASUS announce significant stock numbers due to arrive in UK

Initial demand for the Eee Pad Transformer has been far beyond our expectations, and following the on-sale date (6th April 2011) the first batches delivered to the UK have entirely sold out. Please accept our sincere apologies for the difficulties regarding stock availability with our retail partners.

ASUS always strives to set benchmarks for product innovation, design and quality. We have implemented a number of additional testing procedures for the Eee Pad Transformer to ensure an unrivalled user-experience. This has resulted in delays to a number of shipments to the UK. We are now due to receive a significant quantity of both Eee Pad Transformers and keyboard docks at the end of April/early May (exact date will depend on customs clearance and freight forwarding to our retailers). We are working hard to increase both the number of demonstration models on display and also general stock availability within retailers throughout the UK.

The UK is the global launch partner and will continue to see the largest volumes of stock globally. We anticipate the additional stock being distributed amongst Comet, PC World, Currys and Carphone Warehouse stores late April/early May, whilst Amazon.co.uk and Ebuyer.com are also taking pre-orders.

Once again, we apologise for any inconvenience caused and please rest assured that we are working hard to increase availability of the Eee Pad Transformer as quickly as possible.

ASUSTEK (UK) LTD.