ASUS Eee Keyboard, Ion-toting Eee Top & Eee Box get dated; MSI Yukon & Tigris notebooks too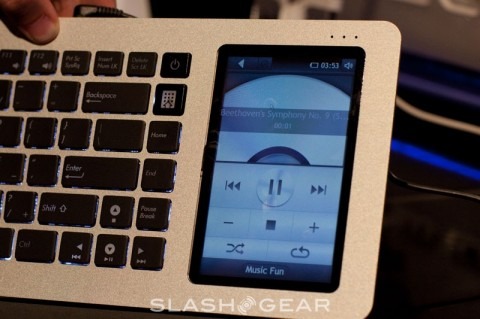 ASUS' long-awaited
could land as early as October,
DigiTimes' "industry sources", with pricing set to hover in the $400-500 category.  It will follow on from a refresh of several of ASUS' Eee-breakaway lines, including a new
all-in-one and an
nettop, both of which will use
GeForce 9300M GPU.
The new Eee Top will have a 20-inch display and use Intel's dual-core Atom 330 processor.  There's no word on whether it will have the touchscreen panel of previous models, but it will apparently retail for around NT$22,000 (US$668).
As for the Eee Box, no hardware specifications beyond the Ion GPU have been revealed, but it seems reasonable to assume that it will use the same Atom 330 as its all-in-one sibling.  Having Ion will likely push ASUS to fit it with a 1080p-capable HDMI port, potentially making the Eee Box a suitable candidate for a HTPC media streamer.
ASUS are also tipped to introduce two new ultra-thin notebooks in its U/UX range, also expected in September.  They'll go up against AMD Yukon based
, predicted to land in October, together with an AMD Tigris notebook later in the month.