ASUS Eee Box EB1501U and EB1012U with USB 3.0 hit site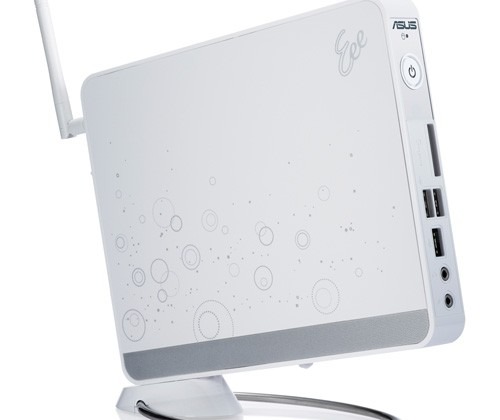 We'll admit, it took us a short while to figure out the difference between ASUS' new Eee Box EB1501U and Eee Box EB1012U nettops compared to their outwardly-identical predecessors – each uses Intel's dual-core Atom 330 processor paired with NVIDIA Ion graphics – but the key is in the connectivity.  That "U" suffix stands for USB 3.0, with the EB1501U getting two front-mounted USB 3.0 ports and the EB1012U getting three spread across the front and side panels.
Otherwise the two nettops are functionally unchanged.  That means you get a slot-loading DVD burner on the Eee Box EB1501U, complete with gigabit ethernet, WiFi b/g/n, VGA and HDMI connectivity, while the Eee Box EB1012U lacks the optical drive but has the same ports and measures over 10mm thinner.
There's also plenty of USB 2.0 ports along with eSATA and S/PDIF, a 250GB hard-drive and support for up to 4GB of RAM.  No word on pricing for each of the Windows 7 Home Premium systems, but the regular (i.e. non-USB 3.0) EB1501 and EB1012 are currently selling for $480 and $387 at Amazon.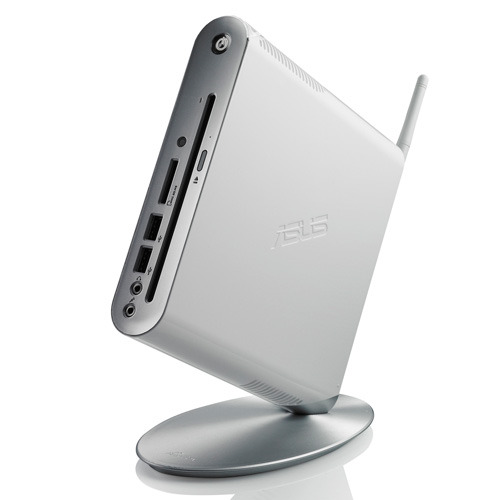 [via Gadgetmix]