ASUS Eee Box EB1501 shipping today [Updated]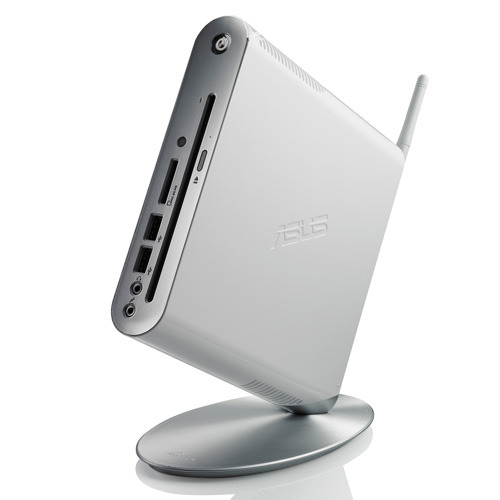 We may receive a commission on purchases made from links.
Is something afoot with ASUS' Eee Box EB1501 nettop?  The Ion-toting mini desktop PC has had listings at a few major e-tailers for a while now, but ASUS UK has apparently contacted some UK sites to say that the EB1501 is shipping as of today; meanwhile the NetbookReviews team spotted that Play.com had updated their pages with a "due for release on 27/11/09".  All well and good, but a quick check of the site today shows the release date has disappeared and the nettop is showing up as "out of stock".
Update: ASUS UK have been in touch to tell us that the EB1501 is indeed shipping today in the UK, and that they've been in contact with the retailers to ask them to update their listings.
Meanwhile Amazon UK are still listing the EB1501 as not shipping for another 1 to 2 months, and there's no mention of the release date.  We've got a request for more information in with ASUS' PR people in the UK, and will update when we get to the bottom of the confusion.
As for why the EB1501 is so interesting, it's one of the first nettops from ASUS to include both NVIDIA's Ion GPU – which promises 1080p High Definition video playback via an HDMI port – and an integrated optical drive, in this case a slot-loading DVD burner.  That makes it a very alluring HTPC; it's being advertised for around £339 ($560) in both black and white.