ASUS Eee Box B208: HDMI, Vista and full remote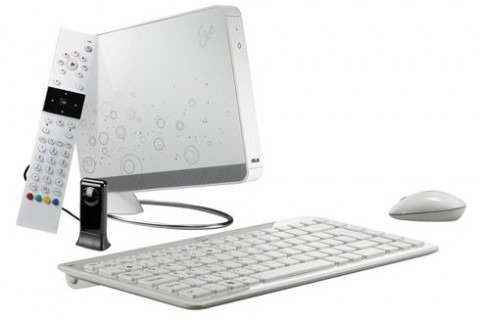 After the Eee Box 206 from last week, ASUS have confirmed their latest HD-capable nettop, the ASUS Eee Box B208.  Outfitted with Intel's 1.6GHz dual-core Atom 330 processor and 1GB of RAM, the Eee Box B208 also gets ATI Radeon HD 4350 graphics with 256MB of video memory and an HDMI output.
Unlike most nettops, the B208 picks Windows Vista over XP, in this case either the Home Basic or Business editions, finishing them off with its own Eee Cinema media center front-end.  Other specs include four USB 2.0 ports, WiFi b/g/n, ethernet and a multiformat memory card reader, together with an infra-red remote (and receiver dongle).
Onboard storage choices range from 160GB through 250GB and top out at 320GB; there's also an internal battery that functions as a UPS, allowing you to safely shut down the Eee Box B208 in a power-cut.  No word on price or availability as yet.
[via Liliputing]