Asus delays dual screen Taichi ultrabooks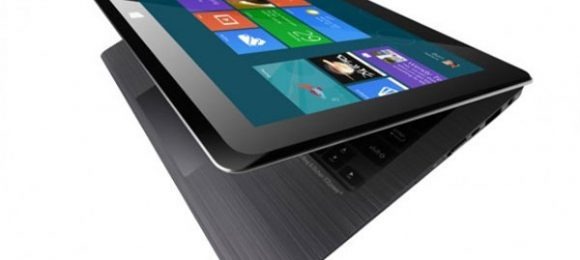 Asus has announced that it has delayed shipments in the US for the interesting dual screen Taichi ultrabook. Those machines have been available for US customers order from several websites including Amazon.com. The Taichi is a dual screen ultrabook with a screen on the outside for tablet use and a second screen on the inside for traditional notebook use.
These ultrabooks were originally pegged to ship this month after the launch of Windows 8. Asus is now stating that the machines are expected to start shipping in the United States in December. However, Asus is also opening the door for the Taichi shipments to be pushed even further out.
Asus has offered no specific reasons for the delay of the ultrabooks leaving us to speculate. If you're unfamiliar with the Taichi dual screen ultrabook, the device considered a Windows 8 hybrid and is available in two models. The 21 DH51 uses an Intel Core i5 processor and has a 128 GB SSD for storage. It sells for $1299 online.
The other model is the Taichi 21 DH71. This machine has a faster Intel Core i7 processor and the 256 GB SSD. This particular machine was reportedly priced at $1299 on Amazon, but that price has been pulled. The machine was listed for $1599 on other online sites. Both models have dual 11.6-inch screens supporting HD resolution and 4 GB of RAM. The machines also have a five-megapixel camera, Wi-Fi, Bluetooth, and dual USB 3.0 ports.
[via PC World]