ASUS confirms Eee Pad Transformer and Slider getting ICS asap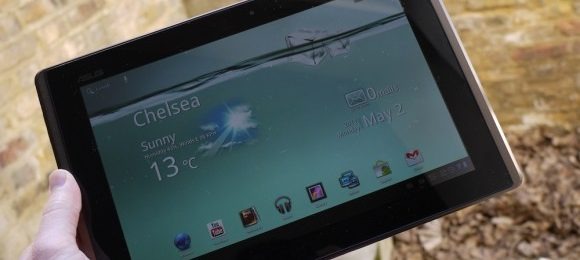 ASUS has quietly confirmed its Ice Cream Sandwich upgrade schedule for the original Eee Pad Transformer and Eee Pad Slider, promising Android 4.0 will be pushed out as soon as possible after the January 12 Transformer Prime launch. The exact date of the upgrade is yet to be decided, but ASUS says it will be an OTA process rather than requiring the Eee Pad to be plugged into a computer to install it.
That's good news for existing Transformer and Slider owners, who have been looking on enviously from the sidelines as Transformer Prime owners were reassured their shiny new slates would get Ice Cream Sandwich imminently. ASUS is also preparing a bootloader unlock tool for the Prime, though using it will void your warranty on the tablet.
"We'll post an update on what changes it'll make to your Eee Pads nex week," ASUS' support team has said, "and hopefully an ETA for the firmware update." There's also the possibility of some ICS-running Transformers at CES this coming week, so we'll be keeping out eyes peeled.
[via AndroidPolice - Thanks Sam!]