ASUS Computex teaser says new product will "move you"

Computex is slowly creeping up on us, as it starts toward the beginning of next month, and ASUS appears to be going all out with new products at the event, constantly teasing new hardware that the company has up its sleeves. This time around, we're not sure exactly what they're teasing, but they note how the new product will "move you."
The image teaser that ASUS posted on their Google+ page is a close up of what is probably the new device that they'll be releasing at Computex this year. From the looks of it, it appears to be made of brushed aluminum like many of their current devices, and sports a circular shape of some kind.
Many commenters on the Google+ post say that it'll have something to do with music or audio, perhaps some sort of sound system, but we're not sure if the "move you" teaser is supposed to be taken literally or figuratively. If meant literally, then definitely some sort of fitness product similar to Fitbit, Nike, or Jawbone, but from the image provided, it doesn't appear to be a small wearable accessory.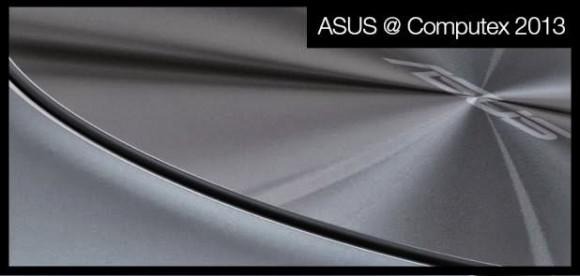 Essentially, we'll just have to wait and see what ASUS has in store come early next month. It seems they'll have a lot of reveal during the event, as the company recently teased a small form-factor tablet complete with a stylus. It could be a new Transformer tablet, but details are still very scarce at this point.
We'll be covering Computex come next month, so be sure to stick around if you're at all curious as to what ASUS has cooking. That will also be the time we'll most likely see a horde of new laptops and desktops being released that come equipped with Intel's new Haswell chip that runs the company's fourth-generation Core technology.