ASUS Chromebook Flip C434 promises a middle ground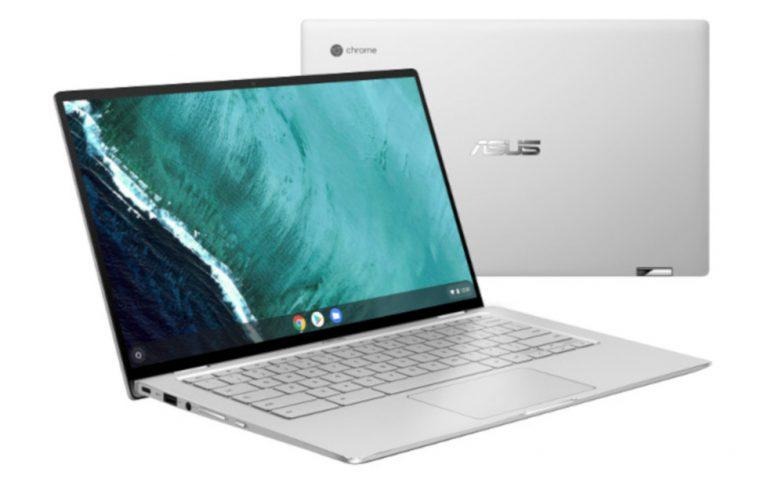 Chromebooks started out as underpowered descendants of the ill-fated netbook line but, thanks partly to Google, they have started reaching for the top. Unfortunately, Chromebooks now seem to sit on opposite ends of both features and price spectrums. The ASUS Chromebook Flip C434, which almost passed unnoticed, wants to be the outlier. ASUS claims it offers a middle ground between the two extremes, delivering power and style in what is hopefully a still affordable price.
Instead of the usual plastic, the Chromebook Flip C434 flaunts an all-metal construction. Its brushed silver coating hides fingerprints and the nearly bezel-less NanoEdge screen allows a 14-inch panel to fit inside a 13-inch chassis. Its backlit full-size chicklet keyboard stands out from the rest of the entry-level Chrome OS crowd.
It doesn't do too bad in the specs department either. Powered by an 8th gen Intel Core m3, i5, or i7 processor with up to 8 GB of RAM, it has all the muscle you'll need to run Chrome OS and then some. By that, we mean the variety of Android apps that may use up more memory than usual.
The one wart on the Chromebook Flip C434's face? The 128 GB eMMC storage that's bound to be slower than any SSD. ASUS does make up for it with a microSD card reader, three spec-compliant USB-C ports and a full-size USB A port.
That all sounds well and good but ASUS has left out one critical piece of the puzzle. The ASUS Chromebook Flip C434 will launch in the coming months but no pricing has been announced yet. If it is truly the middle ground that it is claimed to be, then hopefully it would be around the $500-600 mark.