ASUS Chromebook C302A spotted high specs, 360-degree fold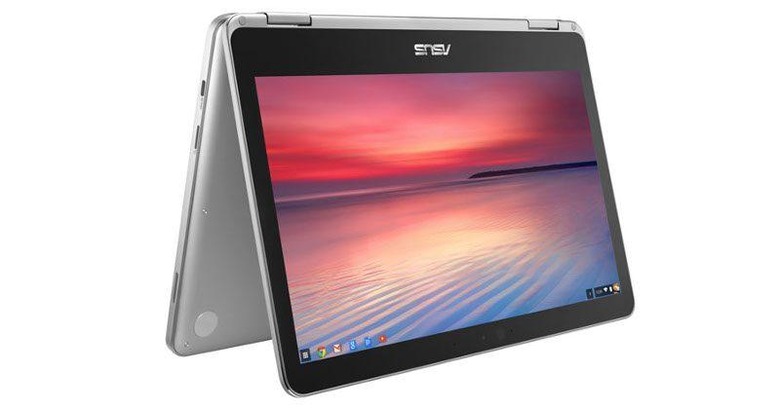 Chromebooks are back! Or at least hardware makers are showing interest in them again. Whether the trend remains for good this time remains to be seen, depending on whether Chrome OS even exists in a year or so. That uncertainty, however, isn't stopping manufacturers like Samsung or ASUS from betting on the platform. In fact, ASUS is expected to soon announce the Chromebook C302CA, which gives the Chromebook yet another version of the Yoga-like 360-degree folding form factor. Unlike most Chromebooks, however, this ASUS slate seems to be really designed for maximum productivity.
360-degree folding laptops are starting to be more and more common these days, giving somewhat of a compromise between a laptop and a tablet. But while that is true for Windows laptops, it is only recently making its way to Chromebooks.
Just last week we saw a leak of a Samsung Chromebook Pro that not only bore such a design, it also sported a stylus, simply called "PEN" here. The ASUS C302A isn't as sensational, but what it has over the Samsung Chromebook is specs. At least most of them.
While the Samsung "Chromebook Pro" was mentioned to run on a Rockchip RK3399 hexa-core ARM processor with 4 GB of RAM, the still unannounced ASUS Chromebook will be powered by an Intel Core m3-6Y30 of the Skylake kind and 8 GB of RAM. That said, it will only have a 32 GB eMMC, not even SSD, storage and the 12.5-inch screen will have a resolution of 1920x1080. There may or may not be a silo for a stylus.
The biggest shock, however, is the reported price tag, that could reach up to 800 EUR ($870). It may be one of the more powerful Chromebooks in the market, but it hardly justifies the price tag. No word yet on its launch, but since it already visited the FCC and certain retailers' websites, it shouldn't be long now.
VIA: Notebook Italia