Asus C302CA Chromebook packs 4GB RAM, 12.5-inch screen, and Core M3 CPU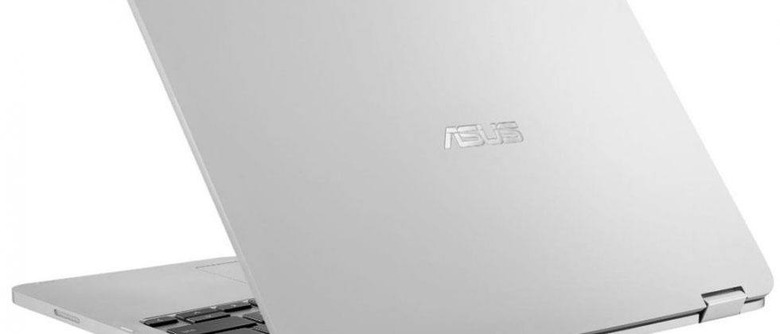 Back in October a new Chromebook from Asus passed through the FCC and it was called the C302CA. With the machine making its way through the FCC we expected to see the device launch shortly thereafter, but that launch never happened. At the time the machine crossed the FCC, the price was tipped at around $800 for the powerful Chromebook. Recently that C302CA Chromebook turned up on Newegg for ordering.
The best news for fans of Chromebooks is that the machine turned up on Newegg for a reported price tag of $499, much cheaper than the $800 price tag that was tipped in October. The big catch is that whiel the Newegg.com link was up and accepted orders for a short time, it has since been pulled with no expalaination of why. Presumably that means someone hit the go button too soon and Asus didn't want the machine released just yet.
The upside is that we know all the specs of the machine but exactly what will happen to any orders placed for the machine while its link was live is unknown. The C302CA will be one of the most powerful Chromebooks out there with hardware inside that sounds more like normal Windows notebook. The processor is an Intel Core M3-6Y30 with a 4M cache running at up to 2.2GHz.
The display is a 15.5-inch 1920 x 1080 unit with 300 nits brightness that is also touch sensitive. That touch design is important since the screen can fold all the way back turning the machine into a big tablet.
Memory is 4GB and the machine has 64GB of internal storage. Overall dimensions of the Chromebook are 11.97" x 8.27" x 0.54" and the machine weighs 2.65 pounds. It has Bluetooth 4.2 integrated and a pair of USB 3.1 Type C ports.
The keyboard is backlit chiclet style and the machine has a headphone port and audio-in combo jack as well as a microSD card slot for expansion. The processor of the notebook reportedly racked up a score of 22,000 on the Octane benchmark. The body of the machine is aluminum for premium look and feel. Since the link has come down there is no indication of when it might go back up for sale.
SOURCE: Chromeunboxed