ASUS C301SA Chromebook on pre-order, 4GB RAM, 64GB storage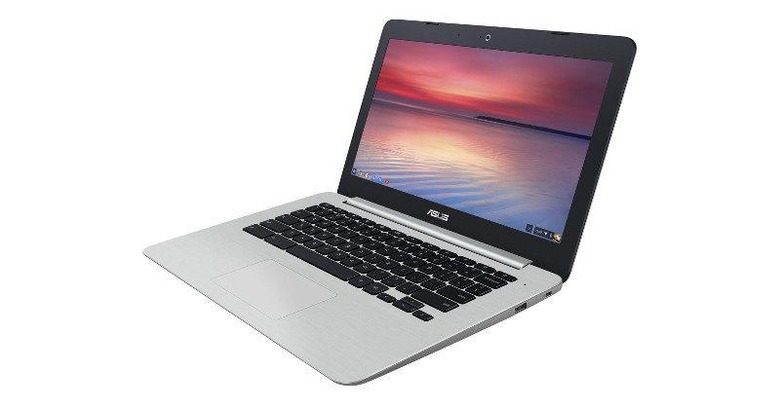 Chromebooks are about to become en vogue again. That is, when Google gets around to rolling out Android app support for all models. Perhaps preparing for that day, ASUS is bringing out a new Chromebook that almost seems designed with that exact scenario in mind. The C301SA Chromebook is a 13.3-inch portable that boasts of 4 GB of RAM and 64 GB of storage, some of the highest you'll see in this device class and price tier, ready to support a good many Android apps installed from Google Play Store on Chrome OS.
With a few exceptions, most Chromebooks are designed with wallet-friendly lower end specs in mind. OEMs have been particularly stingy when it comes to RAM and storage, the latter usually justified with generous cloud storage promos. Which is why the ASUS C301SA is an odd exception. Given recent events, one explanation immediately comes to mind. That much RAM and storage will definitely be helpful when running and installing multiple Android apps.
That said, the rest of the Chromebook is actually just as unremarkable as others in the pack. The CPU is a power efficient Intel Celeron N3160. The large 13.3-inch screen only sports a resolution of 1920x1080 pixels. It's not even a touch screen, so some Android apps might not lend themselves well to the new setting, though Android is at least more welcoming of touchpads and mice than, say, iOS.
Although the ASUS C301SA Chromebook might be forward-looking, that doesn't mean it's going to get some favorable treatment. At least not that we know of. Based on Google's schedule, existing Chromebooks aren't due to get Google Play Support late 2016 all the way to 2017. We can only presume newer models to follow that schedule as well.\
In any case, B&H Photo is already offering the ASUS Chromebook on pre-order for $299.00, also making it one of the most expensive ASUS Chromebook. Shipping is noted to begin August 21.