ASUS announces new high-end LCD displays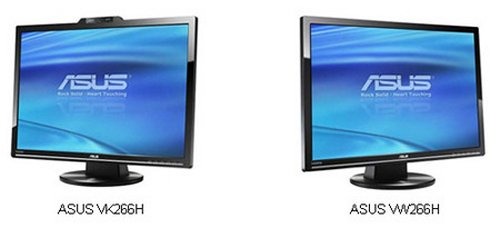 ASUS continues to expand their offerings in all computer-related segments with these four new LCD displays. All could be considered high-end and are to be some of the largest displays the company currently offers. 
The VK266H and the VW266H are 25.5-inches each. The VK246H and the VW246H, on the other hand, will be 24-inches. All four displays have ASUS's Splendid Video Intelligence Technology. They also feature 1080p video playback, a 1920 x 1200 resolution, HDMI inputs, a 20,000:1 contrast ratio and more.
The only difference between these displays is that the VK266H and the VK246H models have webcams built-in. Unfortunately at the moment we haven't heard anything about the pricing on these four ASUS displays, however, they will be released sometime this month.
[via SlipperyBrick]