Asus 2MP webcam - Scans business cards too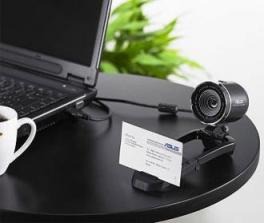 Right now Asus is hot. I don't go through a day without seeing or hearing something about/by them. Like anything, when you're doing well you don't stop.
Today's Asus mention pertains to their two new webcams. The AF-200 and the MF-200 webcams also call themselves "business card readers". Apparently they can scan and recognize cards once placed in the handy attached holder. They both appare to have 8mp image and 2mp video capabilities, but only one (though I'm not sure which) comes with an auto focus.
There's no word on the pricing or the availability right now but I have no doubt they'll be good sellers. They look slick and if I wasn't perfectly happy with my own cheap cam I'd be interested.
Asus 2mp Webcam is also business card scanner [via Coolest Gadgets]