Astronomical Clock goes for astronomical price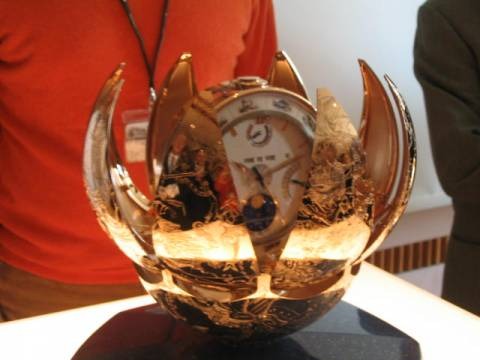 Since it's traditional on retirement to be given a watch or a clock, I'm giving Vincent notice that I'll be expecting one of these beauties when I enter my dotage.  Recently sold for almost $2m at auction, the one-of-a-kind astronomic sphere is a hand-engraved sky-chart that progressively opens through the indecently gorgeous clockwork mechanism inside.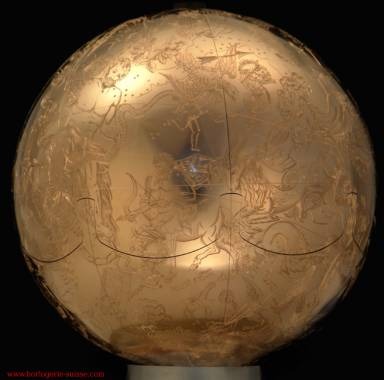 Inside the 18-carot pink gold globe – 22cm in diameter – are various measures of time, date, month and year, as well as age and phases of the moon, temperature, position of the sun and "equation of time".  An hourly and quarter-hourly chime is also included.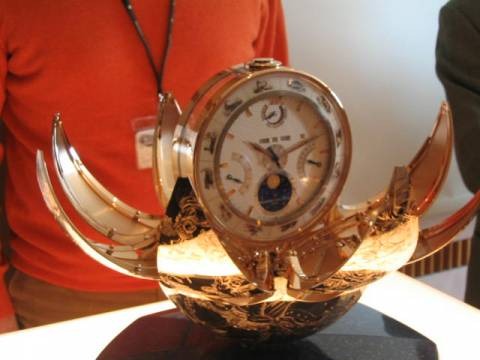 Created for the 250th anniversary of Vacheron Constantin, the secret to opening L'Esprit des Cabinotiers will be held solely by the owner and its maker.